Pirates and Princesses Cajun Holiday Tea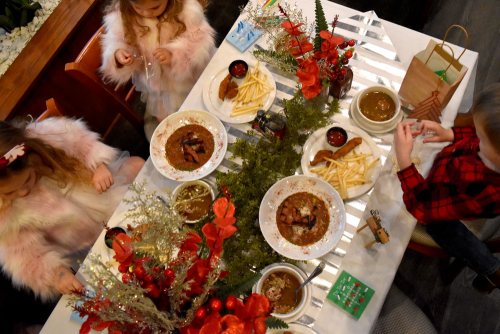 Enjoy Christmas in Louisiana like a local with a visit to the swamps to meet Papa Noel and enjoy a traditional Holiday Tea.
Kids of all ages will love this unique Pirates and Princesses Cajun Holiday Tea down at Jean Lafitte Swamp Tour. Join us for a festive party including live entertainment, story time, a magic show, photos with Papa Noel himself, and of course a tour of the surrounding swamplands via traditional flat-bottom boat. The little ones will be enthralled by gator sightings - and they even get to hold one themselves! Even those picky eaters will be happy with the Cajun feast provided for lunch including Caesar Salad, Gumbo, Red Beans & Rice, Chicken Tenders & Fries, and Crawfish Eggrolls. We can't forget dessert, the Beignets and Bread Pudding will more than satisfy that sweet tooth.
Experience pure Louisiana, only 25 minutes from the French Quarter. Enjoy a delightful bayou tour with our local Cajun guides, where you will come face to face with the beauty and beasts of nature. See the protected, lush wilderness of Jean Lafitte National Historic Park and Preserve from the comfort of a large, flat-bottom boat.
Timeline:
11:00 am - Arrive at Jean Lafitte Swamp Tour
11:30 am - Lunch, Story Time, Magic Show
12:45 pm - 1:30 pm Swamp Tour