Things to do in New Orleans in January
Posted on: Jan 04 2019
In New Orleans, the party never stops. With a typically mild winter, January is a great time to visit New Orleans and get outdoors whether you take a cruise down the river with the Creole Queen or cure your sweet tooth at the King Cake Festival. In 2018, New Orleans celebrated its Tricentennial by partying as hard as it possibly could and 2019 is already looking to be another year full of exciting events.
This event brings together thousands of fans of all ages to celebrate the best of movies, television, comics, sci-fi, art, gaming, collectables, and much more. The event highlights include a costume contest with awards for best hero, best villain, best anime costume, best group, and overall best in show as well as celebrity guest appearances by Jason Mamoa, Mads Mikkelsen, Sophie Skelton, Ian Somerhalder, Paul Wesley, and many more.
Hop on and Hop Off with City Sightseeing-
Even in New Orleans, we make transportation fun! The Hop On Hop Off sightseeing bus is the most entertaining and informative city tour you can find and is even used as a means of transportation around the city. Hop on for a 2-hour loop and experience a complete city tour with narration of the city's history, architecture, and culture. Hop off at any stop along the way and explore New Orleans' most popular neighborhoods and attractions such as the Paddlewheeler Creole Queen or the Audubon Aquarium of the Americas. With 18 stops throughout the city, you're guaranteed to find something fun such as shopping venues, historic churches, cemeteries, museums, and hundreds of restaurants and bars!
Tamale Fest (January 6- Poor Boys Bar)-
the second annual New Orleans Tamale Fest takes place at Poor Boys Bar on Sunday, January 6th from noon to 6pm. The festival includes a tamale-eating contest, a tamale king and queen, and music by Margie Perez and Armando Leduc y Salsa Royale.
Twelfth Night-
January 6th marks three things in New Orleans: the Twelfth Night (also known as the Epiphany or Kings' Day), the beginning of Carnival season in New Orleans, and the triumphant return of King Cakes. Two krewes will help kick off the 2-month long Mardi Gras celebration with their parades.
This annual walking parade, filled with medieval costumes, characters, and music, was started in 2008 to celebrate St. Joan of Arc's birthday, the Epiphany, and the kick off to Mardi Gras season. The parade highlights include a toast from the Historic New Orleans Collection, Consul of France in New Orleans, a sword blessing at the Saint Louis Cathedral, a stop at the Joan of Arc statue, and finishes at Washington Artillery Park with the crowning of the king and a king cake ceremony.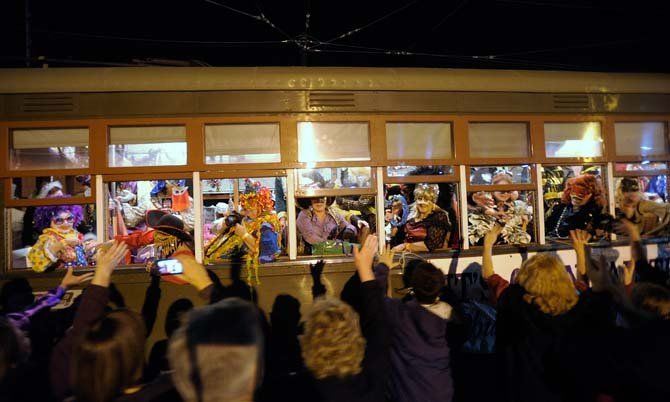 Phunny Phorty Phellows Streetcar Ride-
Every year on the Twelfth Night, the Phunny Phorty Phellows with a "Carnival Countdown." The krewe members dress in satiric costumes and load up a streetcar and takes a ride down the St. Charles Streetcar line as crowds gather around to cheer, wave, and catch the first beads of Mardi Gras.
Hitch a Ride on a Riverboat Queen-
The Paddlewheeler Creole Queen is New Orleans' most luxurious riverboat with three levels including an upper deck that features the most incredible view of the city's skyline. On the twice daily Historic Cruise, a live narrator will tell the history of New Orleans' past 300 years before stopping at the famous Chalmette Battlefield at the Jean Lafitte National Historical Park, where the Battle of 1812 was fought and won by the United States. There, you'll disembark and take a 45-minute guided tour with a national park ranger before heading back to the city. If you love history, this tour is a an absolute "must-do" when in NOLA!
Party with Saints fans (January 13- Mercedes Benz Superdome)-
The New Orleans Saints have something special going on right now and you can feel it everywhere you go in New Orleans. If you're lucky enough to be in NOLA during the playoffs, make sure you head downtown on January 13th for tailgating with the locals as they prepare to cheer on their boys in black and gold and if you're even luckier, you'll score tickets to the game and experience a one of a kind atmosphere with about 74,000 Saints fans. If you can't make it to the game, there are hundreds of bars around the city that will be filled with members of the Who Dat Nation.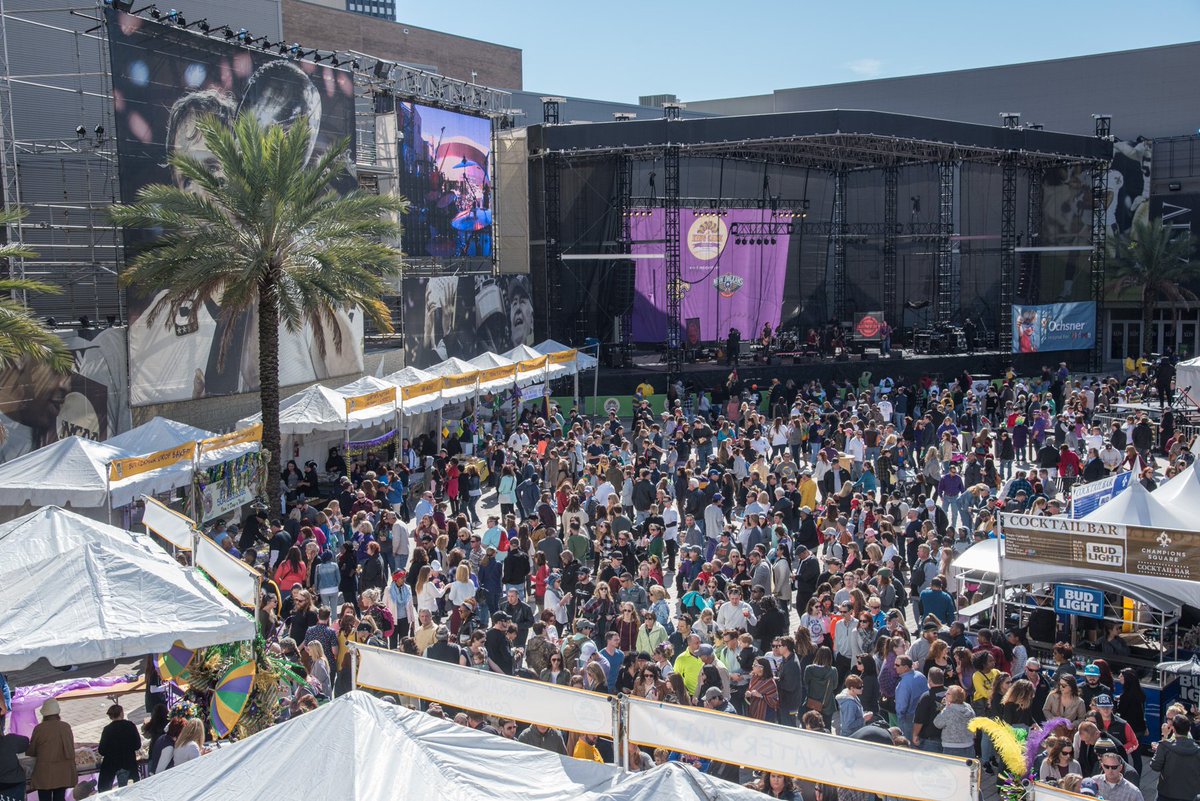 This annual event takes place where bakeries and New Orleans vendors gather to participate in a slice of history in order to help raise money for Ochsner Hospitals for Children by showcasing their version of King Cake. The vendors will compete in a friendly competition for the coveted King Cake titles such as Best Presentation, Most Unique, Best Traditional and Non-Traditional, Most Likely to Replace a Meal, and People's Choice. Come hungry and ready to taste King Cakes from over 20 of NOLA's finest bakeries and enjoy live music!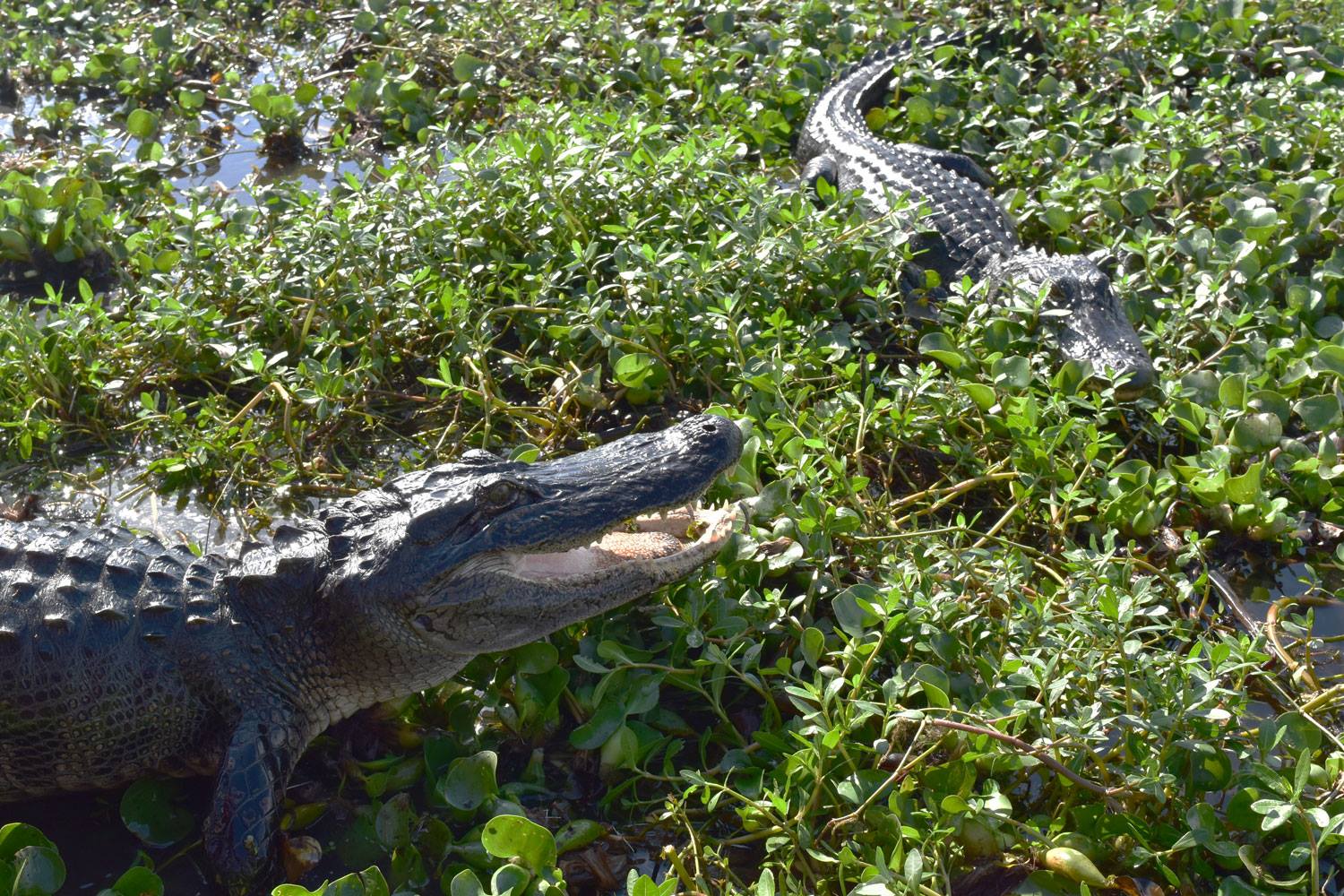 The narrative that you don't see alligators during the winter isn't entirely true. Since winter is typically mild in New Orleans, alligators are still present if the temperatures are not below freezing and animals such as Nutria, deer, mink, and otters make their appearance during this time. During nesting season (October-mid January), Bald Eagles prefer to nest in sturdy trees like cypresses, something the bayou has in abundance. Take a tour through the swamp and you may spot an Eagle or two along the way.
January 3, 2018 | Author: Rachel Tumminello