Things to Do in New Orleans in September
Posted on: Aug 30 2019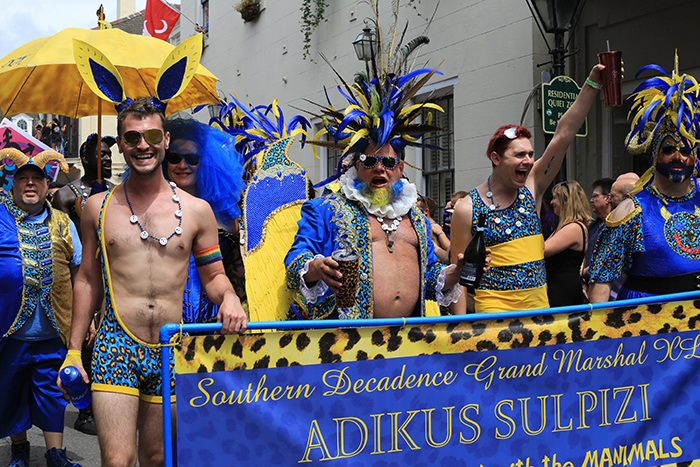 Say goodbye to the intense heat and humidity of August and hello to the slightly less intense heat and humidity of September! Aside from the cooler months in our very near future (FINALLY!), September also means the Who Dat Nation comes back to life as the New Orleans Saints begin their regular football season, fall festival season is in full swing, and of course lots and lots of good eats. The party never stops in New Orleans. Here are a few of our top things to look forward to in September.
Southern Decadence
Every Labor Day Weekend, the French Quarter invites over 250,000 LGBT participants to celebrate Southern Decadence, also known as the "Gay Mardi Gras." With events starting on Thursday, August 29th and lasting until Monday, September 2nd, the French Quarter is nonstop with brunching, partying, parading, and dancing… it's no wonder this weekend is often referred to as Southern DecaDANCE! The main events take place on Sunday, starting with a Diva Drag Brunch at the Fillmore, followed by the official Southern Decadence Parade filled with extravagant costumes, marching bands, and entertainment.
11th Annual New Orleans Burlesque Festival
In the 1940s-60s, Burlesque was one of the main attractions on Bourbon Street, featuring the largest industry of burlesque clubs than anywhere in the country. It's only right that New Orleans has been the center of the modern-day Burlesque revival since 2009. Dancers, emcees, comics, singers, and variety-acts showcase the most entertaining, classy, and risqué acts at the annual New Orleans Burlesque Festival for the title of "Queen of Burlesque." Enjoy performances from the most glamourous and eye-popping performers with this classic form of adult entertainment that made Bourbon Street famous worldwide. The festival takes place September 13-14th at the House of Blues.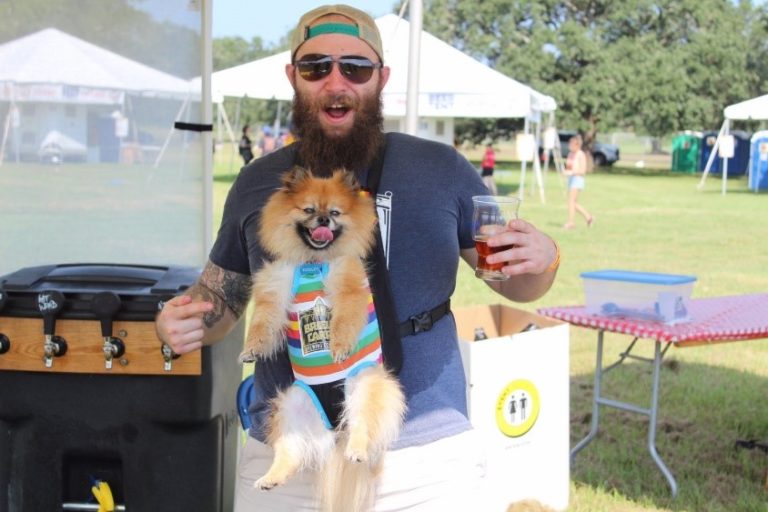 NOLA on Tap
Beer, dogs, music, and fun…what more does one need?! Don't miss out on Louisiana's largest beer festival, NOLA on Tap, on September 21st at New Orleans City Park Festival Grounds. This dog-friendly beer festival includes over 400 local, national, and homebrewed beers to choose from, meaning, attendees can find just about every beer available in New Orleans at this event. All proceeds from the event benefit the homeless animals at the Louisiana SPCA to help protect and find homes for animals in need, so bring your furry friends out to enjoy some delicious grub, brews, music, and fun all for a good cause!
Chicken, Chicken, Chicken, what're you pickin'?
Whether you like your chicken lightly fried, extra crispy, mild, spicy, extra spicy, or double dipped, there's no doubt that the beloved fried chicken is a staple on menus in most New Orleans restaurants. From Popeye's to the world-famous Gus's Fried Chicken, this city has its fried chicken game on lock and the three-day National Fried Chicken Festival aims to showcase as many variations of the popular Southern meal as possible. If you're a college football or NFL fan, the Football Fan Zone has you covered to ensure you don't miss out on any of the game day action. It wouldn't be a New Orleans festival without music and the Fried Chicken Festival is packed with the local tunes such as the Brass-A-Holics, Bonerama, Dwayne Dopsie & The Zydeco Hellraisers, and the St. Augustine Marching Band. Bring your appetite and your dancing shoes, this is New Orleans and we love our fried chicken and our festivals!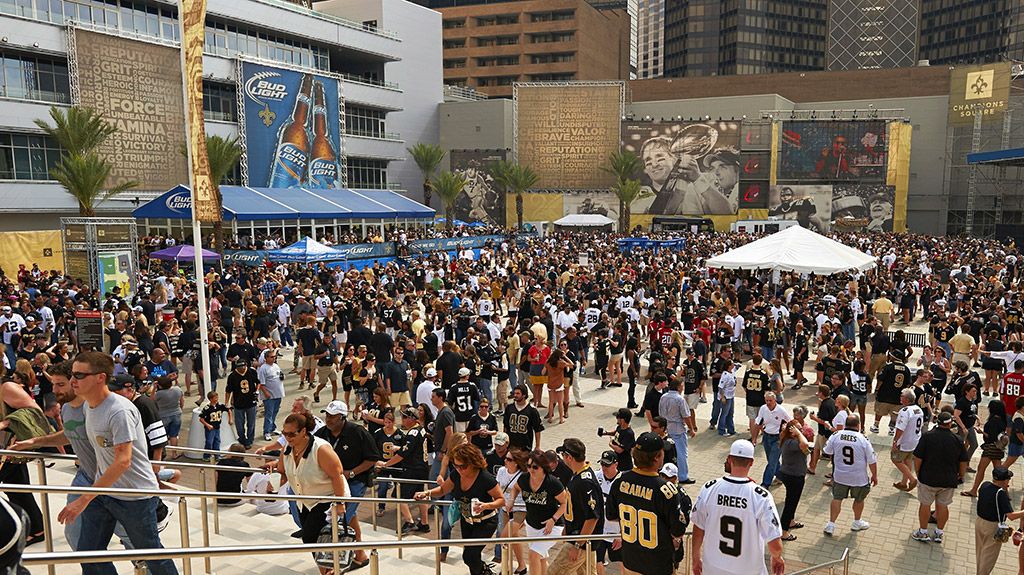 Oh When the Saints Go Marchin' In!
It's no secret the Saints are New Orleans' pride and joy. If you're lucky enough to be in town for a home game, make sure you head downtown for tailgating with the locals where you'll find thousands of fans whipping up some delicious food, playing drinking games, and pregaming for the game. If you're even luckier, head to the Mercedes Benz Superdome to experience a one of a kind atmosphere with about 74,000 Saints fans. There's truly nothing quite like it. If you're in town during an away game and want to catch the game with the locals, there are hundreds of bars that will be filled with members of the rowdy Who Dat Nation. The New Orleans Saints kickoff their 2019 season on Monday Night Football against the Houston Texans on September 9th at 6:10pm and host the Dallas Cowboys on Sunday Night Football on September 29th at 7:20pm.
NOLA Restaurant Week
Everyone knows we love to eat in New Orleans and our cuisine is a small part of what makes our city so great. After a month long of special deals on New Orleans cuisine with COOLinary in August, Restaurant Week in New Orleans is another way to lure locals and visitors to enjoy delicious local cuisine for a bargain price. From September 9th-15th, over 100 New Orleans restaurants are offering special fixed-price menus, giving foodies the opportunity to cross restaurants off their bucket lists and experience fine dining options, such as Galatoire's or Antoine's, without breaking the bank. Bon Appetit!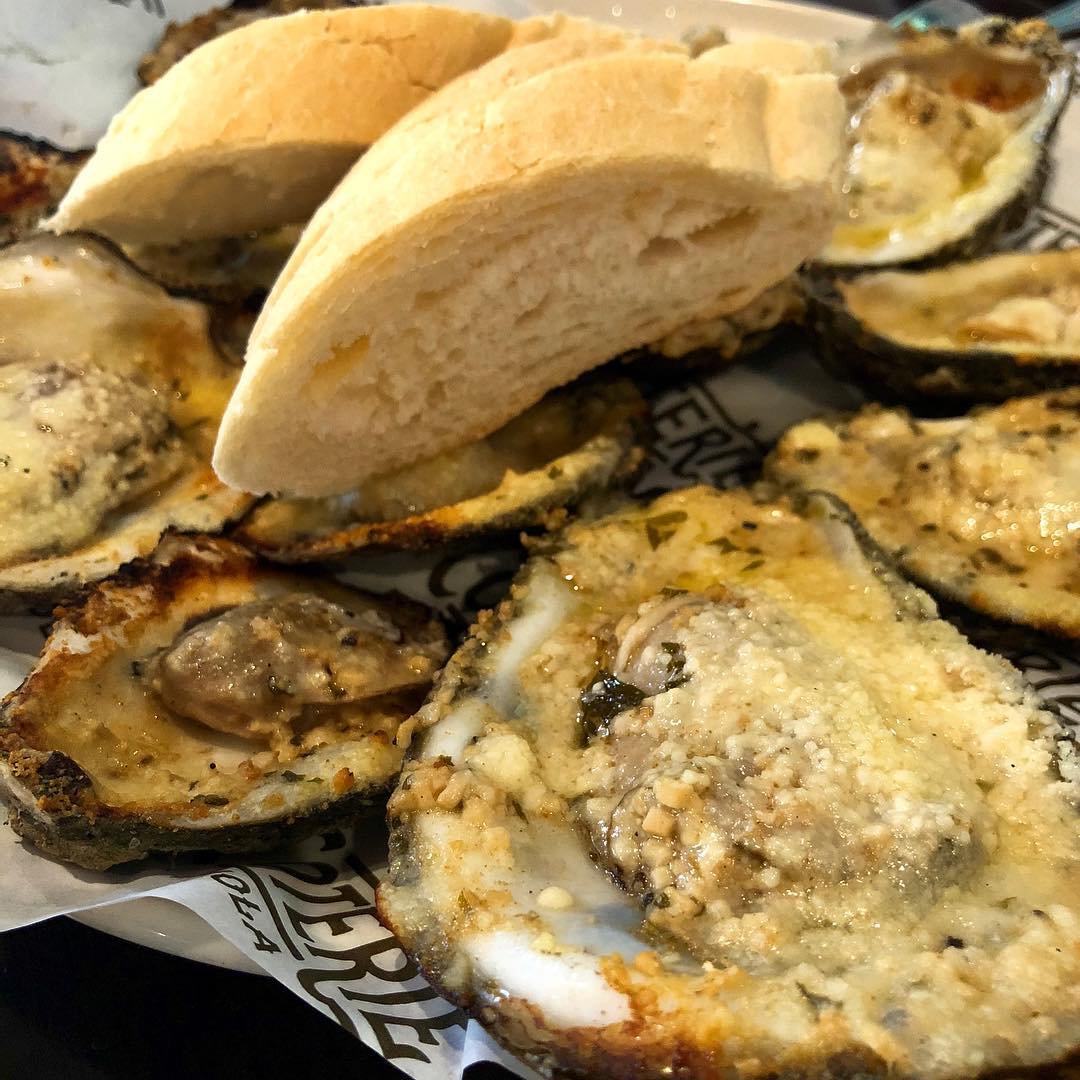 Indulge in some delicious Oysters
Although you can harvest and eat oysters during any month of the year, from the first Wednesday after Labor Day until April 30th, oyster harvesting season is in full swing. Whether you like them fried, broiled, bubbling with cheese, stuffed on a po'boy or a salad, or slurping them right out of the shell, you'll have no trouble finding fresh, plump oysters in New Orleans. If you've never tried oysters any kind of way, here are the best places to try them out while you're in New Orleans.
August 27, 2019 | Author: Rachel Tumminello