18 Ways To Experience New Orleans in 2018
Posted on: Jan 08 2018
Go NOLA, it's your birthday!
After hitting that big 3-0-0, you would think your partying days are over, but there are so many things to do in New Orleans and its people are still ready to get down in 2018! A long list of events is in the making for this Tricentennial Year with big fireworks, Jazz concerts, and grand operas. Even our annual events are getting a makeover: Mardi Gras is already kickin' off pretty strong for the King's Day Celebration and Jazz Fest is planning a special performance with Trombone Shorty & the Orleans' Avenue Treme Threauxdown. Now that's a real, happy birthday. Isn't it time you experience New Orleans this year?
​​
1.

Got to try at least one Hand Grenade, right? Right!
Almost instinctively, when a tourist gets here, they head for Tropical Isle's bar table full of neon green plastic yard glasses. I mean you get two things knocked off your New Orleans bucket list, Bourbon Street, and the famous Hand Grenade. Want it frozen or on the rocks? Either way, Hand Grenades taste like your mama's kool-aid and before it's too late you already had three too many. On an empty stomach, that might have you feeling like you can sing, and trust us when we say we've heard some canaries fly and sink. All jokes aside, you should have yourself a good time, but don't forget about all the local bars tucked in every corner in the French Quarter. And yes you can take your drinks outside! Just make sure it's in a go-cup!
2.

King Cake is not just for Fat Tuesday.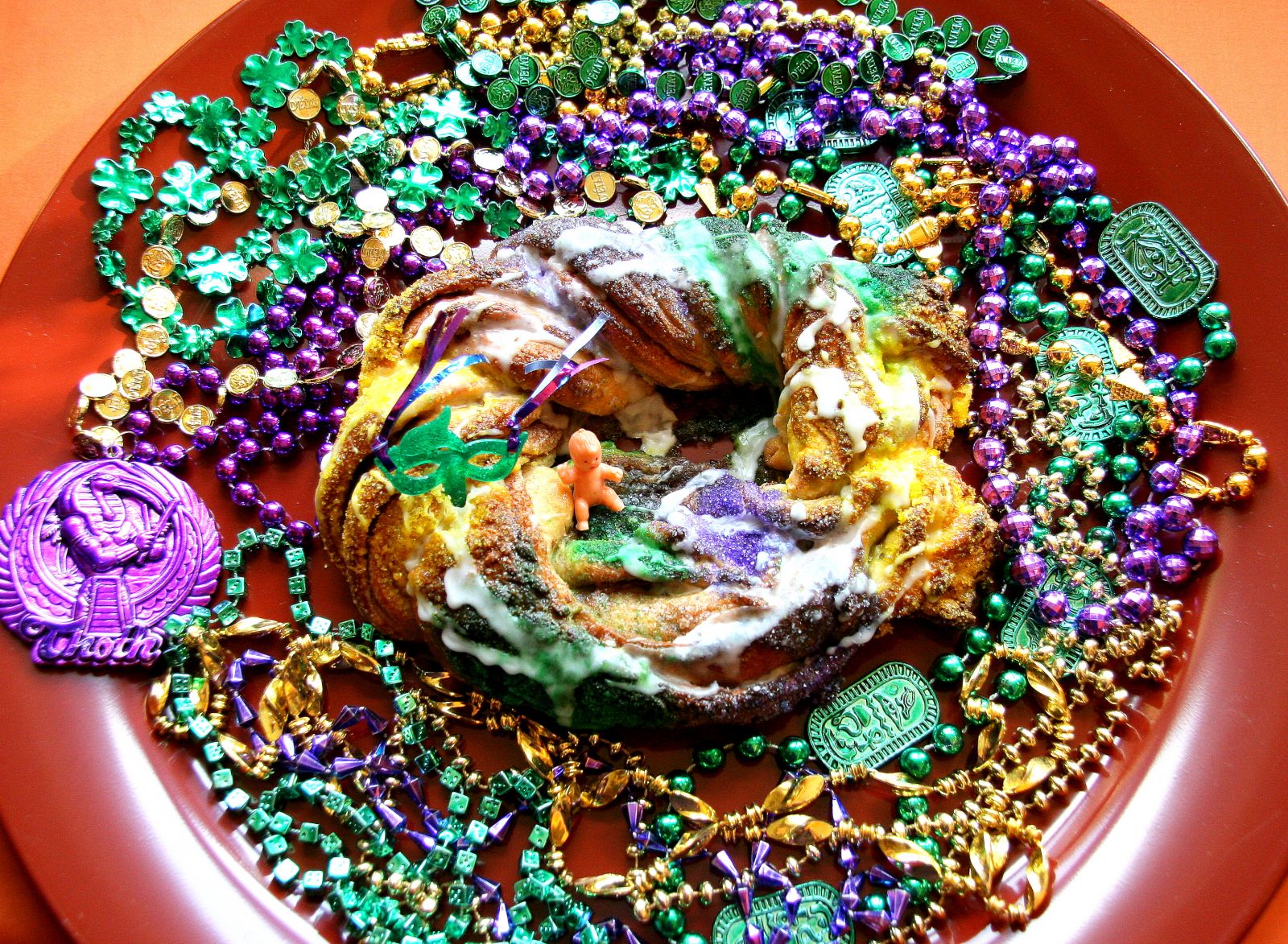 As soon as the excitement of New Year passes, grocery stores are packing their aisles with sugary-sweet Mardi Gras goodness. You can't have just one slice and, if you find the plastic baby or bean, you're next on the list to buy another. Speaking of babies, on January 28th, Ochsner will be having their 5th Annual King Cake Festival to support their pediatric program. The finest bakeries will be out on Champions Square giving out some tasty king cakes and the proceeds will benefit babies and children at Ochsner. Sweet!
3.

Let's talk about February's treat, Tricentennial Mardi Gras!
If you never been in New Orleans for Mardi Gras, 2018 is the year, trust us! The floats, costumes, and massive Zulu coconuts never disappoint and we have a feeling this year's Fat Tuesday artists and enthusiasts will exceed everyone's expectations. Parades start as early as January 6th and end February 13th. Now, when it gets closer to Fat Tuesday, you might want to save your seat in the streets. Experienced Mardi Gras goers will camp all night for a good spot.
4.

Prospect.4, Celebrating 300 years of art, with a powerful theme.
There is no place in New Orleans safe from artistic expression and Prospect.4 is a city-wide project the proves it. Until February 25th, Artists from NOLA and beyond who are inspired by the lotus will have their craft displayed in venues all over the city. The theme this year- "The Lotus in Spite of the Swamp."
5.

Speaking of Swamp flowers, have you seen one lately?
No worries if you haven't. Only 25 minutes away from New Orleans you can get your own personal sneak peek of the bayou and all its plant life! There are swamp tours all around ya, but if you want a true Cajun guide and a chance to hold the world's cutest little gator we would go here.
6.

Did y'all know Romance and Mardi Gras go together?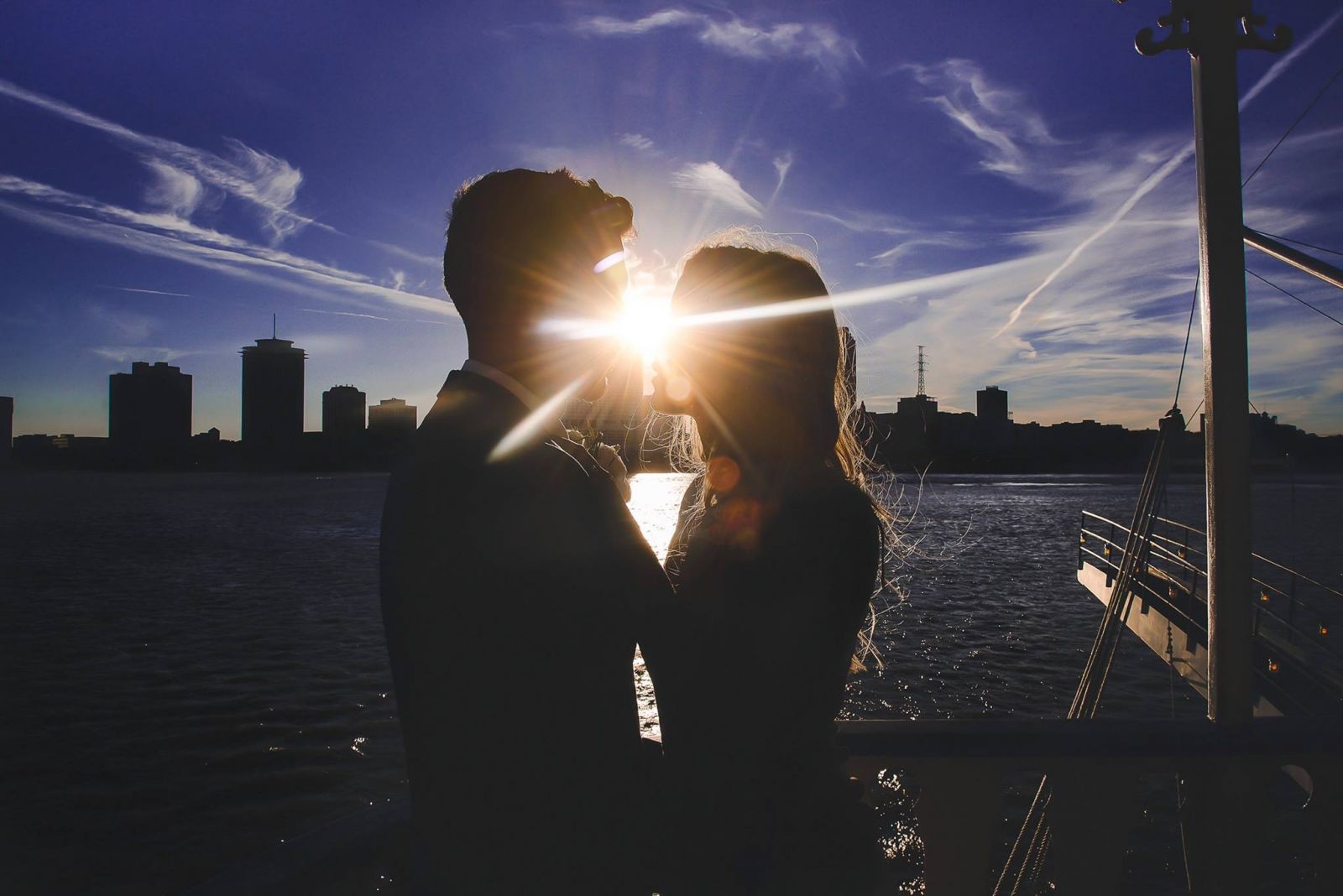 Well, this year it certainly does. Fat Tuesday and Valentine's Day are right next to each other. Don't panic lovers, there's no need to leave the Big Easy for a romantic adventure. A Cruise under the stars should be the perfect medicine after all your Carnival festivities and a great end to your Valentine's Day. However, If Y'all thinking about adding more adventure to the night check out Frenchmen Street. The variety of music out there is unparalleled and you might even run into a late night second line!
7.

Then Bring that Second Line In March 2018, at Congo Square.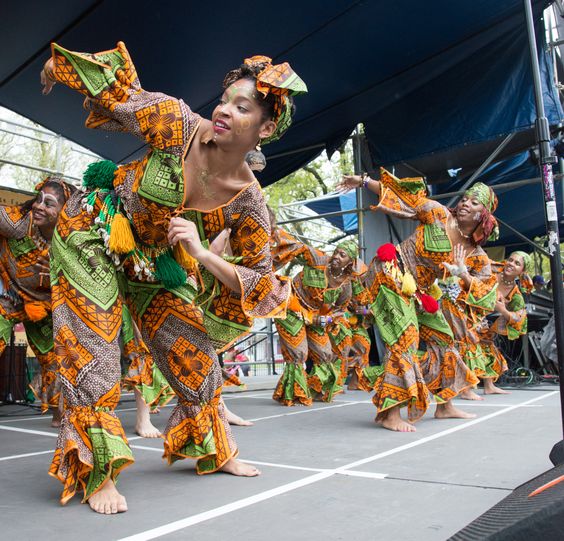 If you're not familiar with the history behind Congo Square, then 2018 is the year to be acquainted. Before the Emancipation Proclamation, enslaved New Orleanians were allowed a "day off" on Sundays. On that day they would gather at Congo Square, sing, and dance to the beat of drums, in hopes of keeping their ancestral African heritage alive for generations to come. From these African rhythms came the birth of Jazz and to celebrate its beginnings the grounds of Louis Armstrong Park will be covered with brass instruments, Mardi Gras Indians, and African drums. Stay a little after Mardi Gras for this FREE multicultural festival and you won't be disappointed!
8.

Soo...Our Spring has no Chill and that can be taken literally. Also, Stellaaaaaa!
Our highest temperature reported at the beginning of last year's spring was about 80 degrees and the lows were in the 50s. From experience, all that means is that you pack for the beach and sprinkle in a scarf or two, and voila, you're ready for a NOLA Spring. Now get ready, Spring brings just as much heat as Mardi Gras. You got the Buku Music + Art Project, the Tennessee Williams Literary Festival (hence the screaming earlier), New Orleans Wine and Food Experience, Up From the Streets Tricentennial Concert at the Saenger, St. Patrick's Parades, Taco Fest, French Quarter Fest, and many more! What's special this year is the Riverfront Tricentennial Fireworks Show and we can only imagine how grand those fireworks are going to be.
9.

Let's just take a moment to appreciate Trombone Shorty & Orleans Avenue's Treme Threauxdown.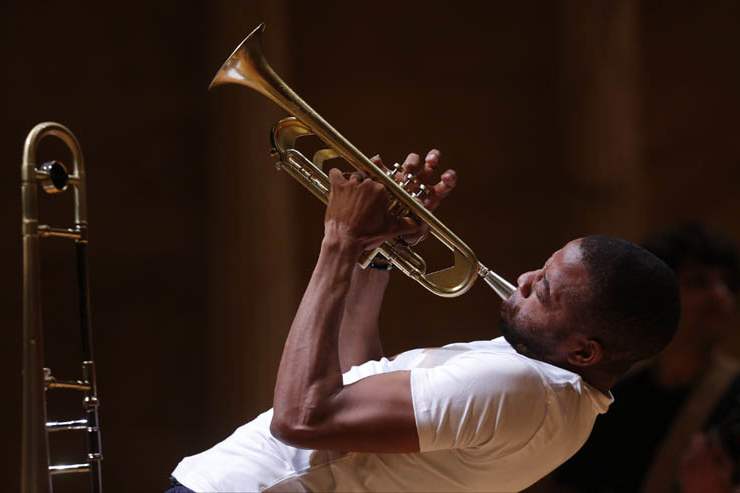 On the first Saturday of Jazz Fest, catch Trombone Shorty & the Treme Threauxdown getting down at the Saenger Theatre. Thank you, Bo Diddley! This year Jazz Fest includes a tricentennial show for the city's 300th birthday. Yeah, you right! We suggest Y'all get them tickets early and good transportation, the Jazz Fest Shuttle would be the way to go.
10.

WrestleMania Showcase of the Immortals Returns to the City of Magic.
Y'all remember The Undertaker's winning streak in 2014? The folks in New Orleans do and so do tons of wrestling fans. Well, I hope Y'all ready for this year's WrestleMania's Showcase because when you collide NOLA street fun with the electric crowd that flocks to the showcase every year you get one amazing night!.
11.

Satchmo is celebrated at home big this year, in probably more ways than one.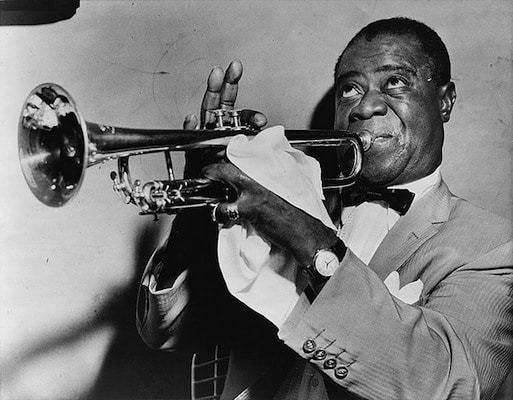 It's hot and humid in New Orleans during the summer, but that ain't nothing the Satchmo SummerFest can't fix. Y'all got to check out Satchmo's art contest at the Crescent City Brewhouse, then do the "Satchmo Strut" down Frenchmen, THE street for all music. Louis Armstrong would be so proud of the mixing for he always thought "A note's a note in any language." You know what's the perfect way to end a day of Satchmo Jazz? A cruise on the Mississippi, the same river Satchmo traveled to spread Jazz to rest of the World.
12.

It's hot, but you can't stop until red dresses are running.
At this point, Y'all are probably wondering how locals go to work. We do, we just relax in the most extreme ways possible, especially when it's hot. Why run in a red dress outside in the heat? First- a red dress is never subtle, two-the more you drink the less you worry about the weather. There's a reason why this event is called the "drinking club with a running problem."
13.

And we just keep running, this time with the bulls.
Y'all haven't been running with the bulls until you've done it like a NOLA local. Our bulls might look a little different though...prettier and on roller skates. If y'all tired of running, just go downtown for White Linen Night, way more lay back and full of whispered conversations.
14.

Finally, Cool Off in August with Museum Month.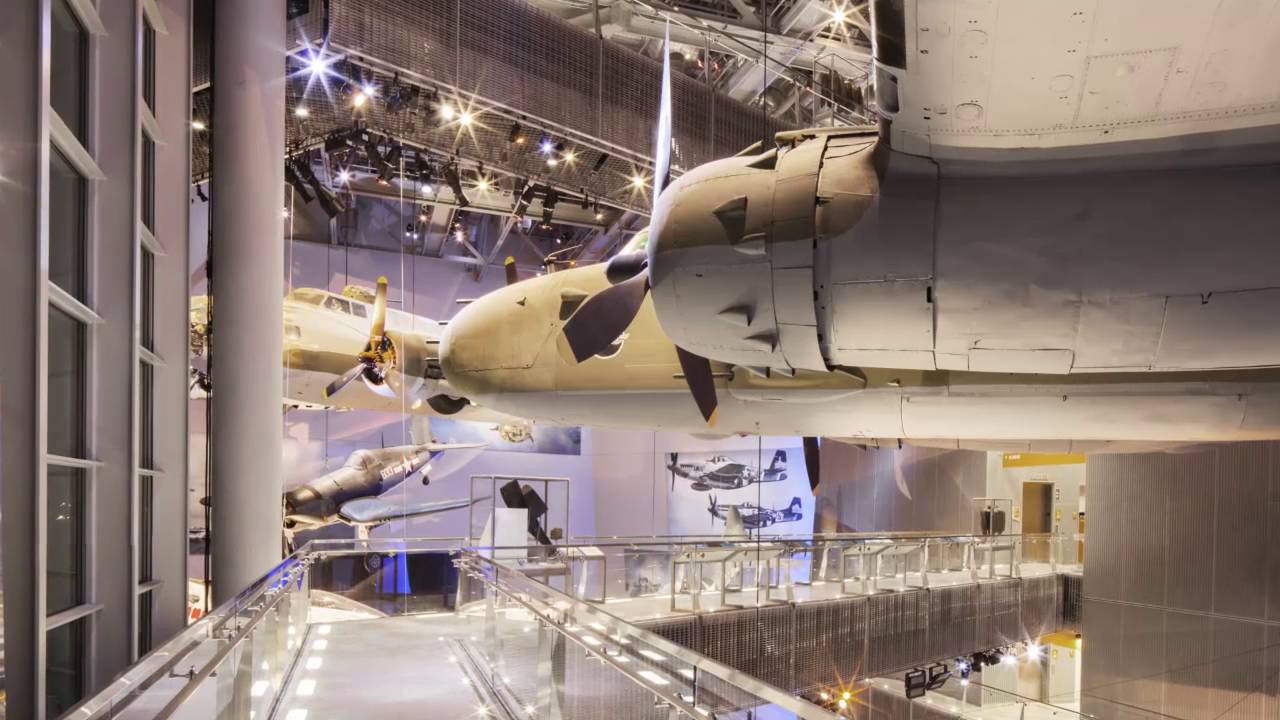 We're just going to say this once to museum enthusiasts- in August there is a chance for FREE admissions. There's only one catch. You have to be a member of any one museum in the NOLA area. Buy one membership fee and Go, Go, Go! If you're still in the mood for more history, take a tour through the city and discover some of New Orlean's most historical landmarks. Wondering when you going to eat? Well, COOLinary will be in full force. If you want some famous NOLA cuisine at a discount price, you should check it out!
15.

September is the Month of Fancy Fried Chicken and Seafood.
When you have live music and fried chicken awards in New Orleans, you get a house full of southern chefs and great soul music. Also, if you have that one cousin who always finishes their plate first, bring em over. They'll be the perfect candidate for the Fried Chicken Wing Eating Contest, just saying. If you still hungry try the Seafood at the Louisiana Seafood Festival. It'll be the best you've ever eaten!
16.

If you love Art, Film, Music, & Food then this October is perfect.
Eat all the cheese you can eat at the Mac N' Cheese Fest, walk Julia Street for some great Art at Art for Arts' Sake, watch artistic and enlightening films at the New Orleans Film Fest, then catch the Voodoo Music + Arts Experience to end it all!
17.

An October NOLA Vacation Isn't complete without a few Halloween Adventures.
In New Orleans, Halloween seems to never leaves us. Voodoo, haunted houses and above-ground cemeteries exist are all year-round. We even take folks on haunted house tours in the French Quarter on a daily basis. So during Halloween locals like to focus on throwing grand spooky parties and decorating their front porch.The decorations will impress you, but the best part of Halloween has to be the hand-crafted costumes seen on locals and visitors alike.
18.
Welcome
Papa Noel with us for Christmas, but not before you grab a Holiday Cocktail!
In New Orleans, bars all over the city are getting ready for the holidays. Last year the Carousel Bar made the perfect red and green drink called Colleen's Green Apple. Such a great drink to get into the Christmas spirit in New Orleans and that's not the only tradition we hold dear around this time. Ever lit the way for Papa Noel? Bonfires on the Levee will light up the banks of the Mississippi and guide Papa Noel through the murky waters of the bayou to deliver his presents. After lighting his way, you can take your family on a cruise to meet him and a little gator friend. Sounds like the perfect Christmas, for a group ready for some NOLA fun.
Need more help planning your NOLA Trip? Call (800) 366-8882.
Written By Jasmine Holloway