BigEasy.com's Year-End Review
Posted on: Dec 28 2018
In 2018, the city of New Orleans celebrated its 300th birthday with a variety of special events, concerts, festivals, and updates to the world's most unique and diverse city. From building a new airport to major redevelopments to the historic riverfront, hosting Wrestlemania, street car expansions, and new luxury hotels, the city has had its hands full and the tourism business is at an all-time high! Here at BigEasy.com, we've had quite the year as well. From continuing to offer our knowledge, professionalism, and expertise to tourists from all over the world to new additions such as a riverboat vessel and luxury motorcoaches, we'd have to agree that New Orleans' tricentennial has been one for the books!
Each year, New Orleans' business leaders are nominated and honored for awards for environment and social impact achievements and the empowerment of change-makers to take on the next steps to continuing to provide an environmentally friendly and culturally diverse workspace for their employees. This year, we are honored to be among the number of wonderful organizations nominated for a Love Your City award. The entire BigEasy.com team is proud of our hard work and commitment to advancing a greener and more progressive attitude towards our unique and diverse culture and environment.
In late 2017, Hospitality Enterprises' president and CEO Warren Reuther announced the purchase of an Indiana riverboat that would soon make its way down to New Orleans to become the newest and most unique music venue in the city. Reuther chose to call the new vessel the Riverboat Louis Armstrong to pay homage to the legendary New Orleans trumpeter who started his career playing shows aboard one of the Streckfus Steamers while he was a deckhand in a bygone era. With its focus on jazz, the Riverboat Louis Armstrong, which is currently licensed for 3,000 passengers, will allow much flexibility to feature local and national talent, but will also offer decks for fans of other genres including contemporary pop, classical, rhythm and blues and more. In October of this year, she made her way downtown from Morgan City after getting a major face lift and currently resides in Algiers where she is receiving her final touches before reaching her final destination at the Mardi Gras World dock where she will be ready for Jazzin' on the River.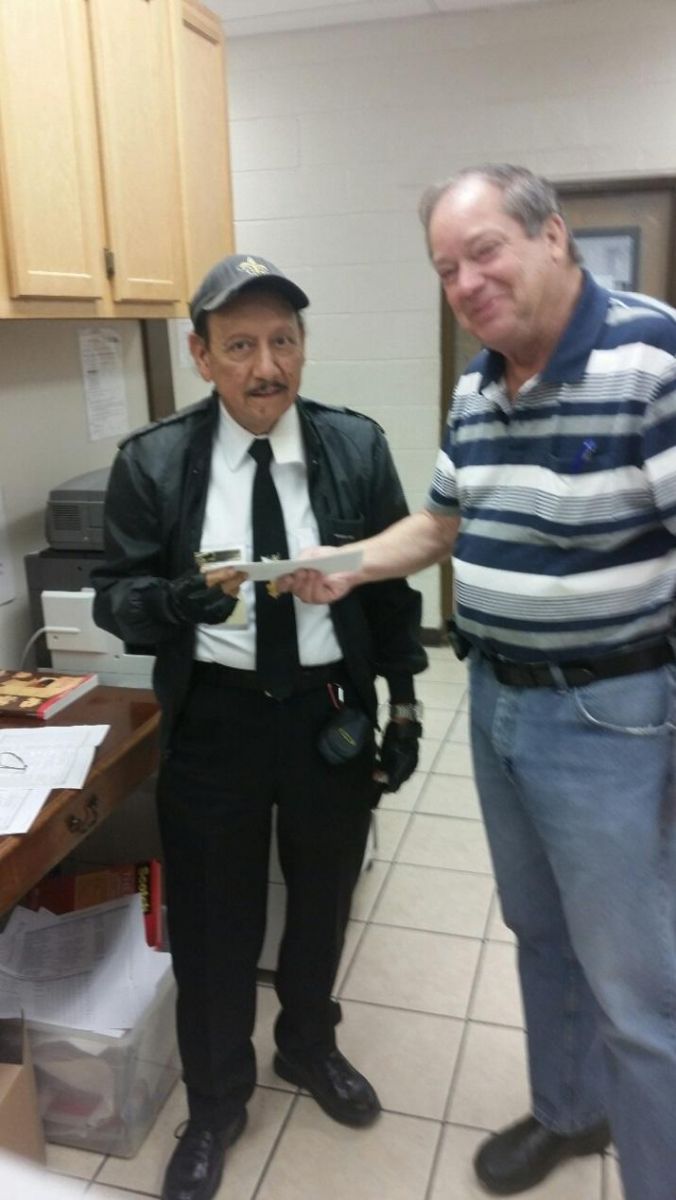 Each year, our transportation companies New Orleans Tours and Airport Shuttle New Orleans reward the drivers and mechanics who go above and beyond in their line of duty- not just in customer service, but by providing customers with the safest rides in town! In April, we announced our Driver and Mechanic Safety Award winners. The employees, who succeeded in following the National Safety Council's standards for accident preventability. Safety Director Zane Webster presented a grand total of 82 awards to 72 safe operators and drivers and 10 mechanics. Our drivers and mechanics have maintained a great record on the road which has helped our insurance rates decrease over the last four years. We are beyond proud to have these first-class individuals a part of our team and look forward to more safe driving in 2019!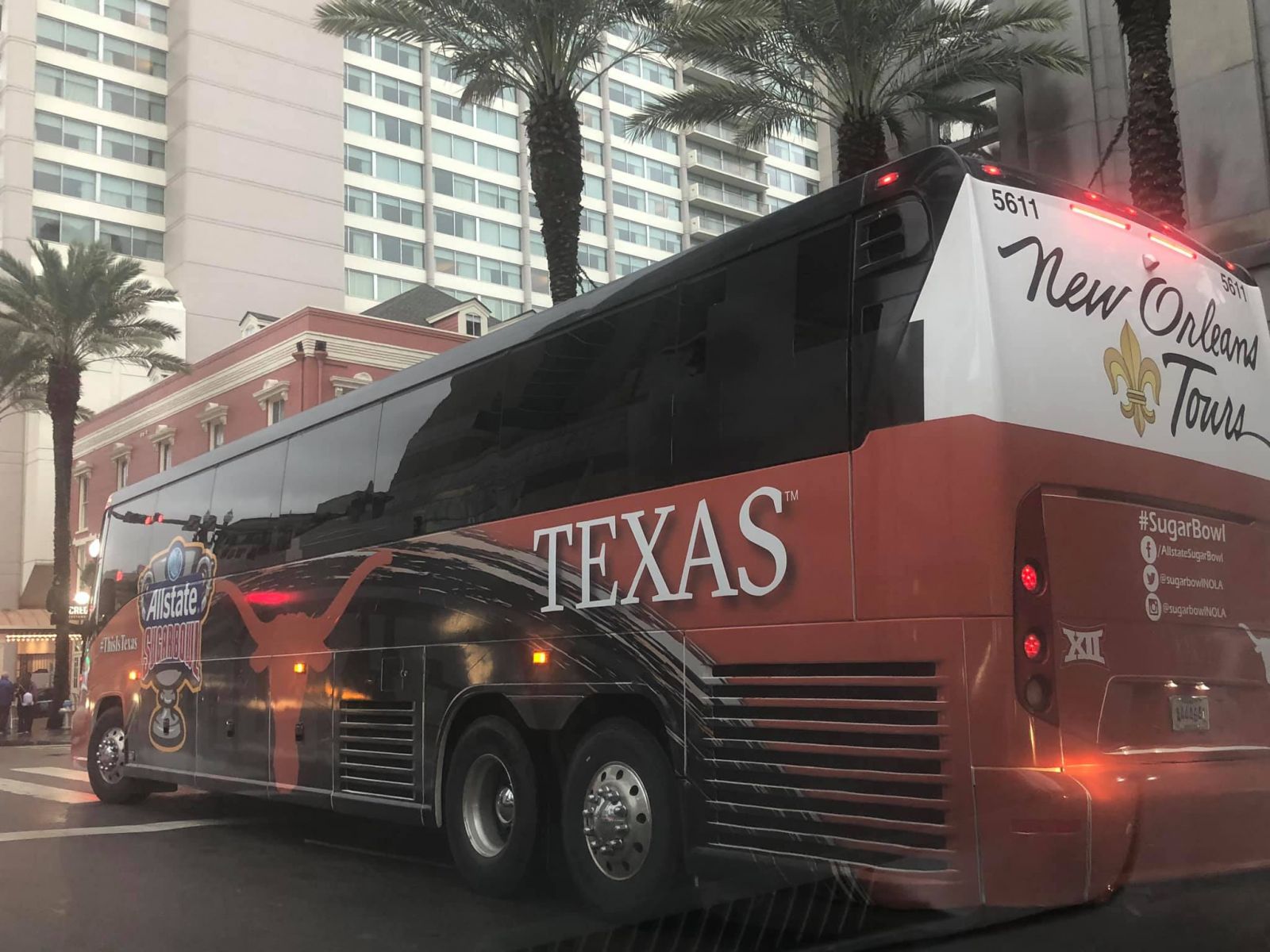 With an already impressive fleet, New Orleans Tours has added 2 brand new MCI J-4500, 56-passenger motorcoaches to the family. These new top-of-the-line, luxury motorcoaches are filled with state-of-the-art electronics including 24-hour GPS Tracking so we can locate our coaches anywhere at any time. The high-tech Telemetry System tracks all engine functions including speed, driver hours, engine and moto conditions, and much more to provide the safest and most efficient rides for our passengers. Additional features include: exterior and interior cameras, flat-panel overhead TV screens equipped with Direct TV, plush reclining seats, USB ports at each seat, high-powered air-conditioning system, and full lap and shoulder seatbelts. At New Orleans Tours, we pride ourselves on being the safest and most comfortable luxury motor coach company in New Orleans. To end the year, these two new motorcoaches are being used as the transportation for the Georgia Bulldogs and Texas Longhorns for their official All State Sugar Bowl transportation.
Our On The Town Concierge booth has assisted over 250,000 Attendees with anything from their basic needs of direction from navigating the Convention Center and the city, to booking dinner reservations, tours and airport transportation for their departure. In many occasions they have shared their gratitude that a service such as On the Town has been set up in the Convention Center and the ease of taking care of their worries and issues were so easily and happily resolved! Many compliments for the great service and recommendations, wonderful adventures on tours, and the tireless commitment to accommodate everyone with their airport shuttle reservations! We have also increased our presence in major hotels for conventions, having three On the Town booths and an improved hotel setup we are eager to take on 2019!
At BigEasy.com, we are all about giving back to our community and supporting organizations that beneift the good of others.
In 2018, our Human Resources staff at Hospitality Enterprise/BigEasy.com have hired 182 new employees, provided benefits to over 275 employees, processed Thanksgiving and Christmas gift cards for over 420 employees, and assisted quickly and efficiently to any needs and challenges presented by our employees. We can't thank them enough for all their hard work and dedication throughout the year!
At BigEasy.com, we strive to always provide safe and extraordinary experiences to our guests through attractions, transportation, and lodging. Year after year, our brands continue to receive high praise from those we had the opportunity to serve. Here are just a few:

Creole Queen: "Awesome time with my husband! We've been on several paddle boat cruises on different vacations. This was top notch! The food was amazing, narrator was very interesting, boat was clean and beautifully decorated. The folks working the cruise were very friendly and kind. We're in New Orleans celebrating our 26th wedding anniversary. After walking all day yesterday, this was the perfect way to spend the day!" – Cara N.
Jean Lafitte Swamp: "This was so cool and so worth it! Our tour guide, Jason, was amazing and had been doing these tours for twenty some years. He had been giving tours long enough to have been an alligator trainer/feeder/handler, which they don't do anymore. He was extremely knowledgeable on alligators, where to find them and their behavior patterns. We went on the 10am tour and saw lots of alligators swimming and lounging before it got too hot in the day. There were also turtles and birds and an old movie set. Be sure to go!" – Sarah H.
Chateau Saint Denis: "My stay at this hotel was a pit stop for my Dallas to New Orleans drive. Natchitoches was lit up for the holidays like you wouldn't believe and this hotel was a two-minute walk from all the action. Everything was newly renovated and beautiful. The breakfast was included and did not disappoint. I will definitely be back and recommend this place for anyone who wants a taste of history and flawless southern charm." – Billy V.
Natchez Grand Hotel: "After hearing my sister rave about her stay here, I decided to book for our Christmas trip to my in-laws. After a six-hour car ride, it felt wonderful to be welcomed. The entire staff was friendly. Naomi was extremely informative and made sure to let us know not to be hesitant in contacting her if we needed anything. The room was extremely comforting as well as the lobby area. The breakfast was refreshing, and my 3-year-old was fascinated with the pancake machine. We will definitely be returning in the future when we visit Natchez." – Stacey W.
Airport Shuttle: "Thank you Leonard for coming to get me after missing my bus! He was so funny and a truly amazing human being. I called Airport Shuttle and they were so helpful! I really appreciate you guys for helping me to get to and from the airport." – Shelby T.
New Orleans Tours: "A small tour coach picked us up at our hotel in the morning for our swamp tour – our driver, Joe B, was great, once he had all his passengers, he took the time to give us history of the city and call out points of interests, including good restaurants and places to visit along the drive – which from French Quarter was only about 25 minutes or so." - Kamanda R.
We're looking forward to an even more eventful and successful 2019! See y'all next year!
December 28, 2018 | Author: Rachel Tumminello