Halloween Night In New Orleans: Ghost Tours, Haunted Houses, & Frenchmen Street
Posted on: Oct 16 2018
The most haunted city in America at your fingertips with legends of ghosts, magic, and tales of the undead unraveling inside historic homes and street-wide costume party.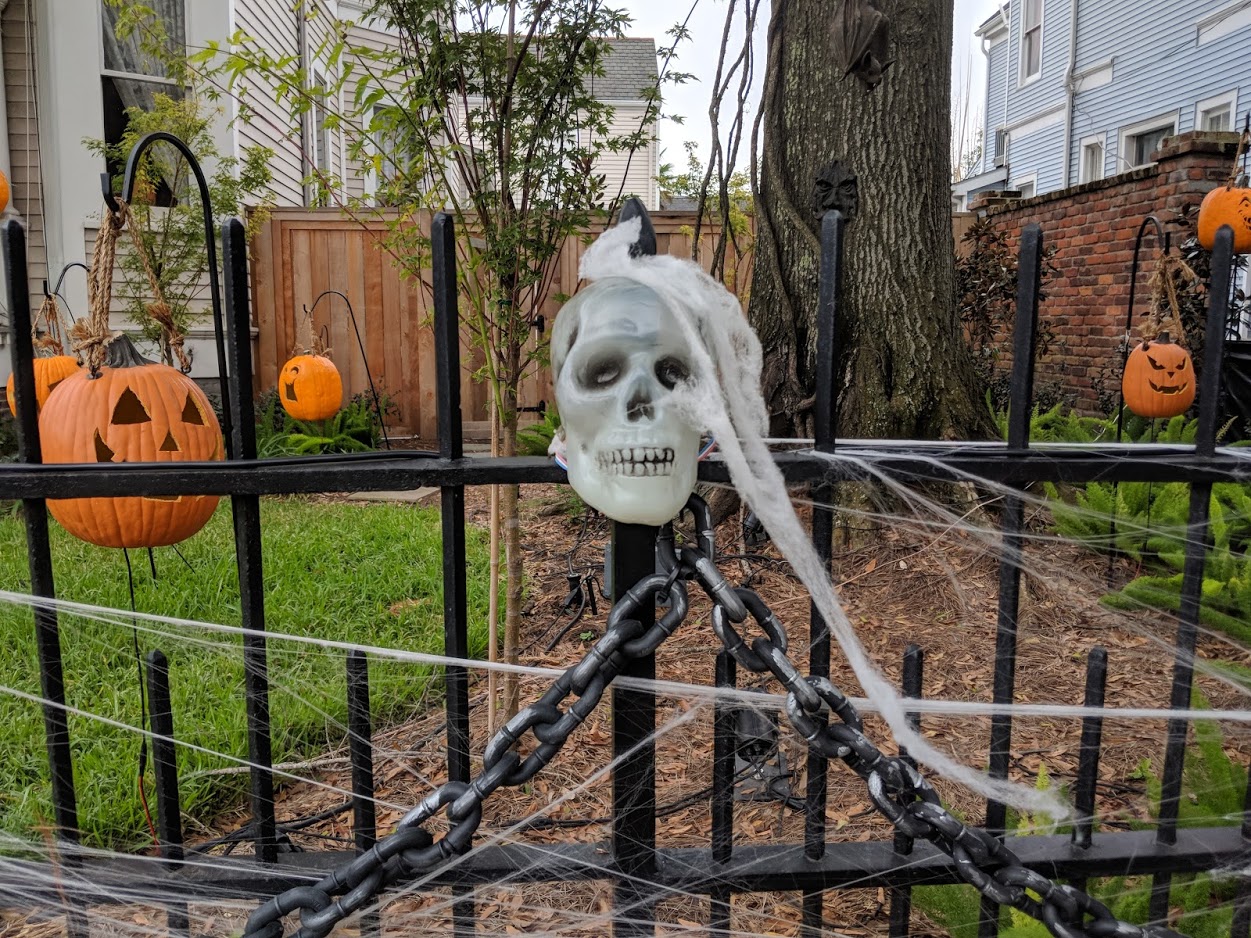 The year's spookiest holiday falls on a Wednesday, making weekends before Halloween in New Orleans attractive for the city's finest haunted events like Boo at the Zoo, Voodoo Festival, Lazarus Ball, and the awe-inspiring fright parade Krewe of Boo. Despite all the weekend bewitching, New Orleans still has a huge supply of ghastly activity waiting to be explored beginning as soon as you're dropped off at your hotel.
First Stop Should Begin in the Beloved French Quarter
1. New Orleans Historic Voodoo Museum
This place is labeled as one of the most unique and interesting small museums in the country. Learn all about the mysteries and folklore related to rituals, zombies, gris-gris, and Queens of Voodoo all while remaining in the heart of the French Quarter.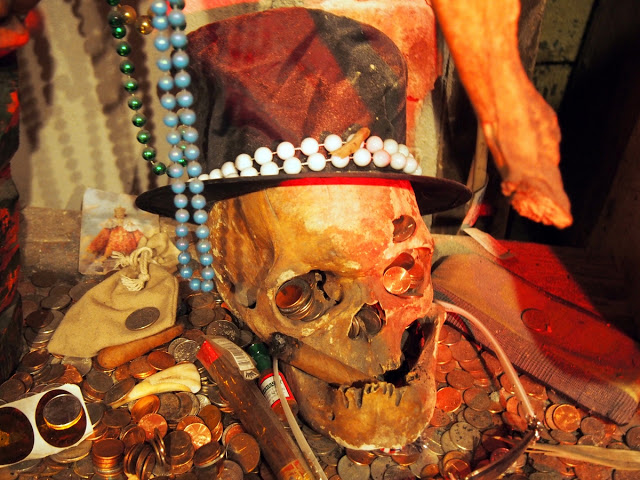 2. Haunted Tours for Days & a Life Supply of Spooks
Starting at the Reverend Zombie's Voodoo Shop on Saint Peters Street discover some the city's darkest mysteries and haunted spots from the Vieux Carre' to the original sites of Voodoo altars. There's even a haunted tour leaving from the gate in Jackson Square that takes you to an actual Vampire tavern for those intrigued with the undead.
Visit A "Fully Dressed" New Orleans Haunted House
3. Ghost Manor
Visit the singing skeletons of this spooky manor, located on the corner of Magazine and Second Street. This year features an enchanting array of glow in the dark jack-o-lanterns along and chilling, phantom-like silhouettes.
4. Berger's Skeleton House
Take the St. Charles streetcar to the Berger's Skeleton house. Every Halloween this house gets decked out with the most ghastly fleshless ornaments in the city. This spooky wonder is located between St. Charles and State Street.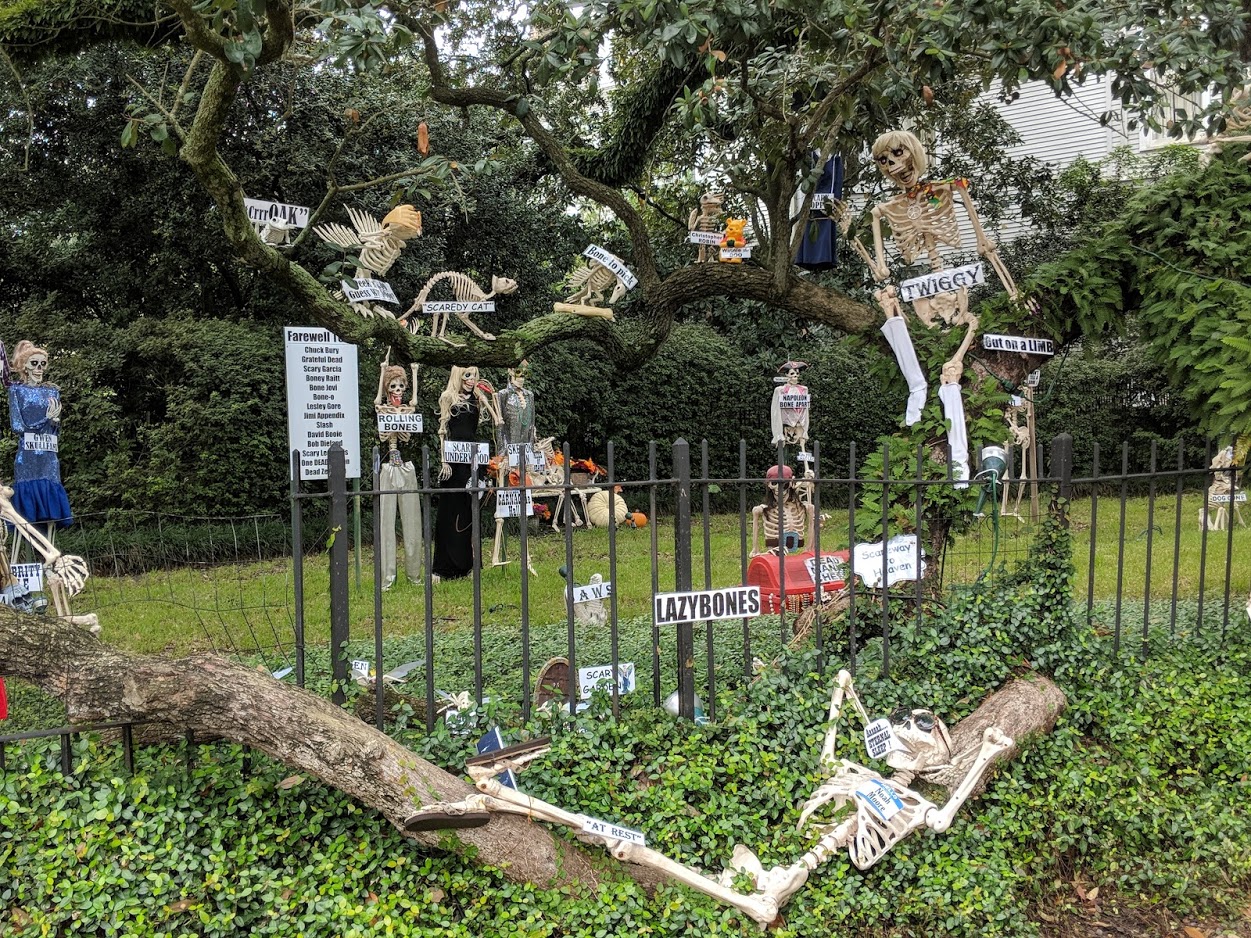 5. Mourning Marie Anne
Filiosa
Grima
Through Halloween, this Victorian home will be open to all interested in learning why New Orleans was known as "The Necropolis of the South" during the 19th century. About a tenth of the city's population died, burying anywhere between 150 to 250 people per day.
6. Victorian Haunted House Fright Fun
This place has been serving up screams for about 11 years and counting. The Mortuary is housed in a 19th-century Victorian mansion surrounded by The Cities of the Dead, one of many famous New Orleans graveyards. It sets the bar for haunted attractions with its realistic, Hollywood style art animatronics, ambitious special effects, and theatrical sets.
Costumes, Costumes, & More Costumes on Frenchmen Street
As the French Quarter becomes riddled with ghouls and Voodoo Queens from the "Krewe of Boo," Frenchmen street transforms into a ghostly paradise for costume enthusiasts. This street wide Halloween extravaganza deserves a great ensemble from one of these local costume shops.
Visit this page to learn about other events happening in New Orleans this October.
October 18, 2018 | Author: Jasmine Holloway