New Orleans Memorial Day Weekend Itinerary
Posted on: May 24 2018
Let's just say, your weekend awaits praline bacon, red, white & blue fireworks, fine celebratin', and good music.
Friday
Got to start it off with a Great Breakfast
Start your New Orleans Memorial Day weekend with some freshly made biscuits, topped with NOLA gravy and Mid-City Charm at Wakin' Bakin'. Even if you're not craving gravy this place allows you to make your own breakfast plate. We'd say order some Pancrepes (thin pancakes) with a side of eggs and bacon, but for all them heavy eaters grab a breakfast bowl.
If you are looking for more of a brunch-style spot, Elizabeth's serves up big plates, house-made cocktails, and bacon covered in a glaze that'll have a local reminiscing about their Grandma's pecan candy. We recommend a side of their praline bacon for the table as an appetizer. For the main meal, check out their daily specials for a Creole spin on a traditional American breakfast.
During the Day Travel Back in Time to Vinyls
After a heavy and fulfilling breakfast, a vinyl adventure is the perfect outing to settle the spirit. Euclid Records is right around the corner from Elizabeth's. Take a break from the heat and graze their aisles lined with eclectic vinyls, CDs, and cassettes of every genre. They have a pretty big jazz selection as well. After, grab a glass of wine at Bacchanal Wine. There's nothing like vinyls and a little wine to get you in the mood for live music. Good thing New Orleans is filled with it.
A Red, White, & Blue Sky Followed By Some Midnight Blues
Before all the live music check out Bayou country Superfest's fireworks show over the Mississippi River. They are calling the display "A Salute to America" themed perfectly for the weekend that is about to happen.
After the show stop by Tujague's and the BB King's Blues Club for some New Orleans blues, booze, and Jazz.
Saturday
The Hottest Day of Memorial Weekend Deserves A Few Fine Distractions
We say this is the day to go all out but in the shade. We mean fine dining. One of the best places in New Orleans to grab a decadent breakfast is at Brennan's. This place has been serving up top-notch meals since the 40s and with the new upgraded Creole menu that includes Eggs Hussarde, egg yolk carpaccio, and Eggs Sardou you'll be glad you reserved a table. Don't forget a plate of flaming bananas and a brandy milk punch before leaving this place.
Stay off Your Feet and Out the Heat with a Royal Carriage Ride
After, get acquainted with the city's historical landmarks on a royal carriage tour through the French Quarter. This option is perfect for couples and small families who want to avoid the heat but still want to take in the sights and wonders of the city.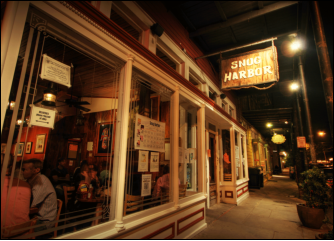 Relax Some More with A Night of Smooth Jazz
Keep it fancy and dine at Café Sbisa. This place is in the heart of the French Quarter and right across the street from Café Du Monde. It's a great place to take your soldier for an intimate and grand dining experience in the city, especially if you reserve a table on the veranda. We urge you to try their Eugene trout and Rack of Lamb. Those dishes are simply superb.
Restaurant August is also a good choice for fine dining. Try the potato gnocchi served with blue carb or the trio of foie gras while you're there.
Then open up a bottle at Snug Harbor Jazz Bistro. They have a nice wine list and if you pair that with some good jazz you got one smooth night. The Astral Project will be playing that night. They are an inventive and respected modern jazz band from New Orleans. Tickets to the show cost $25 with doors opening at 7 pm.
Sunday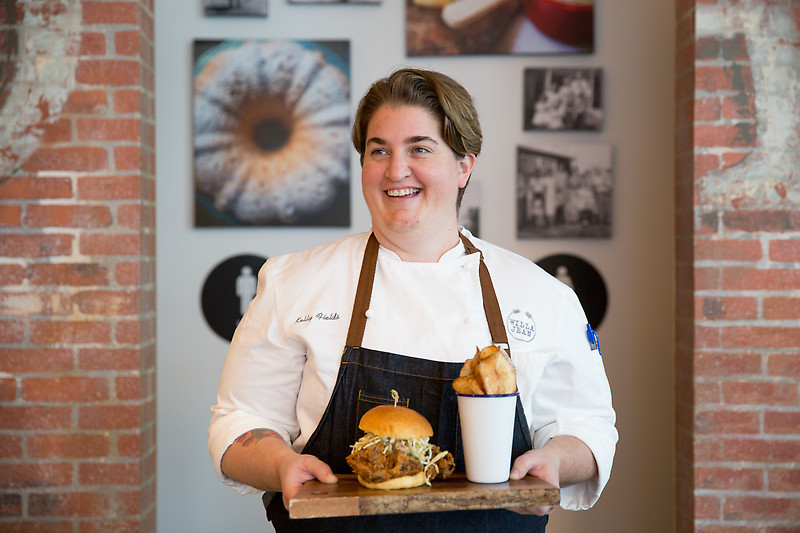 Perfect Day for a Cool Down
On Sunday, the temperature goes from 92 to 87. It might not seem like a lot, but it will make your skin a little happier. With all this euphoria and optimism in the air, Willa Jean and its airy, light-filled space become a brunch oasis. This place comes with many parts. The iced coffee and chocolate croissant here make you feel like you're in a coffee shop with a bakery in the back, and if you order the fried chicken sandwich you will feel like you've gone and went up to a creole-southern wonderland. Chef Kelly Fields has it locked in there, even the cocktails.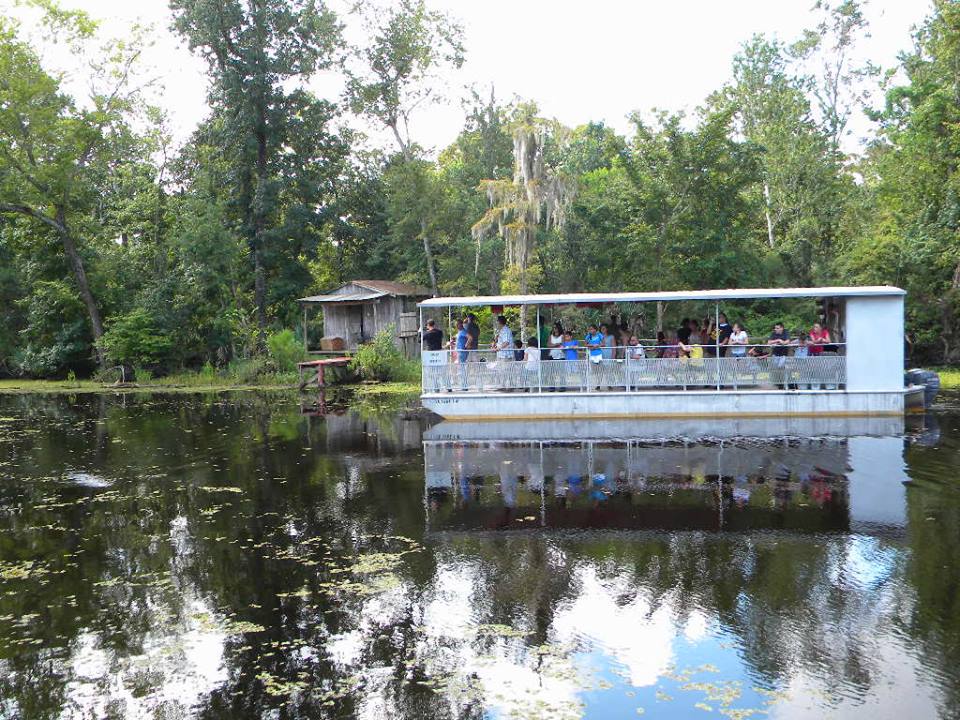 Time for some Bayou Wonder
After head on down the bayou about 25 minutes away from ole Willa Jean and catch a Swamp Tour. Best part your whole clan can go for a discounted price. Just use this link to get to their special offer.
This Night is Made for Resting
We say rest! Grab a quick bite to eat at Vieux Carre Pizza, get out of them sweaty clothes, and get a few daiquiris' to go. Tomorrow will be filled with family and fond memories.
Monday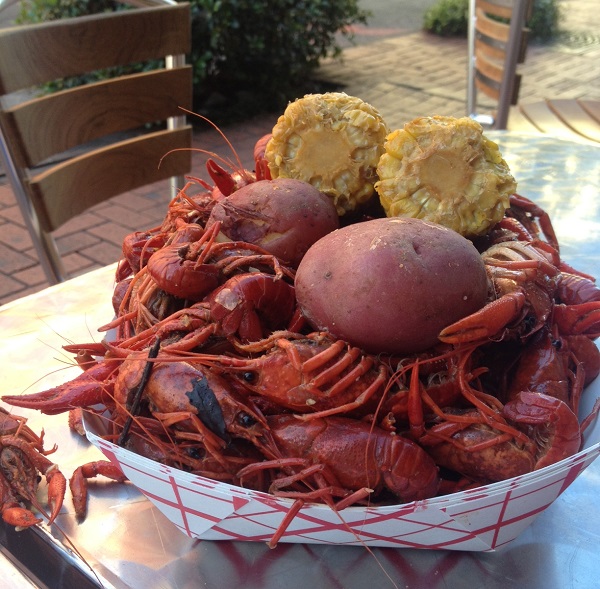 Most likely folks will be dusting off the grill for some grub on Memorial Day, but if the whole family is going out grab some crawfish at Bevi Seafood or hit up Ralph's on the Park in City Park for fancy eating.
Cruise the Mighty Mississippi to New Orleans' Most Historical Battlefield
Head over to the Riverwalk for a little shopping and a Creole Queen Cruise. With I.D. or card, each active duty soldier or veteran will be able to bring up to 4 family members on board for free on any cruise! You and your soldier can buy a delicious creole lunch or dinner on the vessel as well as your fill of New Orleans cocktails.
During the cruise, there will be an authentic narration about the Battle of New Orleans, reimagined by a local, expert historian as well as a one-hour shore excursion at the actual battlefield. This 10 am cruise gives you enough time to also take a stroll through the World War II Museum. Catch some A/C and learn more about the largest war of our time. The museum opens daily from 9am-5pm with tickets starting at $17.50.
End the Day with a Little Barbecue
It wouldn't be right to not have a little barbecue on Memorial Day. Grab a BBQ Pork sandwich and craft beer at Cochon Butcher. It's a quick drive from the French Quarter and a nice place for pork lovers.
Happy Memorial Day!
May 24, 2018 | Author: Jasmine Holloway