New Orleans Summer Guide: Family Fun Indoors & Outdoors
Posted on: Jun 21 2018
When people think of New Orleans, it's no surprise that they envision themselves partying all day on Bourbon Street with a neon green yard cup from Tropical Isles. Yet not too many folks realize that there's another side of NOLA that's great for family vacations and non-alcoholic beverages. From bayou adventures to under-the-sea sightseeing at the Aquarium, New Orleans has so much more to offer than the slews of Bourbon Street. It's no secret that it gets real hot down here in July, so we've come up with a New Orleans summer guide of indoor and outdoor activities to help you and your family balance your fun in the sun.

Indoor and Shade-Filled family activities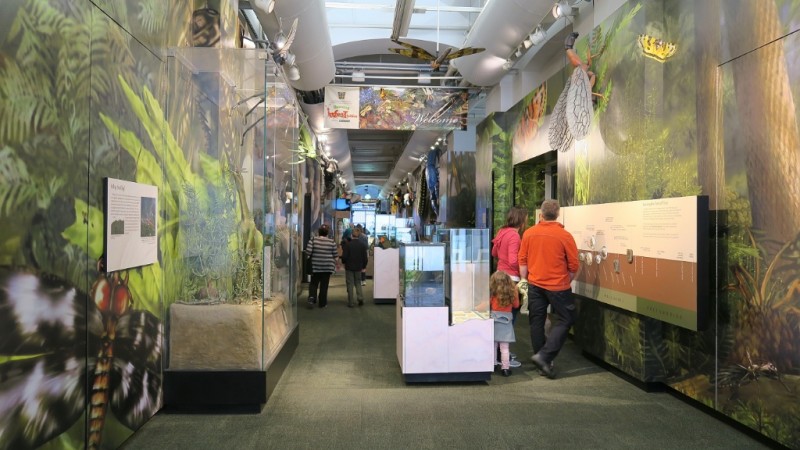 This heat is bugging us out!
The Insectarium is in the U.S. Customs House on Canal Street near the Audubon Aquarium of the Americas. The complex is home to the Butterfly Garden which features hundreds of butterflies in a vibrant Asian-inspired garden. The Insectarium teaches its guests about the circle of life in the insect world. Stop by Bug Appetit, an exotic culinary restaurant where chefs incorporate bugs, yes, bugs, into their dishes.
Just keep swimming, just keep swimming!
The Audubon Aquarium of the Americas features a 17-feet deep and 400-gallon Gulf of Mexico exhibit on the Mississippi River. Visit the penguins and sea otters as you search for Nemo and Dory under the walk-through tunnel. The Aquarium also features Wild Encounters such as the Maya Snorkel, The Sea Otter Experience, and The Penguin Pass.
The Paddlewheeler Creole Queen is offering 20% off all regular cruises now until September!
Get out the heat and off your feet with two narrated daytime cruises at 10AM and 2PM. After an enlightening narration about the city's history along the Mississippi, indulge your curiosity at the Jean Lafitte National Historical Park. The Park is home to the great Battle of New Orleans and an incurable amount of beautiful live oaks covered in Spanish moss. For the parents that need a little something to take the edge of, bottomless mimosas are available on the 10AM cruise for only $15!
For a relaxing evening, hop on the Dinner Jazz Cruise and enjoy the tunes of a live New Orleans jazz band as you enjoy a delicious Creole buffet. Not hungry? The Creole Queen offers a "cruise only" option where you can sit on the outer decks and enjoy the cool breeze from the Mississippi River.
See everything New Orleans has to offer- without all the walking!
Sit back, relax, and enjoy the views of New Orleans with a two-hour city tour narrated by an expert tour guide. Along the way, hear the rich history of the French Quarter, Garden District, Treme, the Faubourg Marigny, and more. This tour offers convenient hotel pick up three times a day with comfortable, air conditioned buses with large windows for uninterrupted sightseeing.
Who says you can't have Mardi Gras unless it's Mardi Gras season?
Mardi Gras World is home to all the magic of Mardi Gras. You'll begin your tour with an expert guide who will provide an overview of the history of Mardi Gras in New Orleans. Next, you'll get up close and personal with floats from festival season. Come and see firsthand the extensive work that goes into creating and maintaining these extravagant floats. Be sure you bring your appetite as every tour comes with a slice of King Cake, which is rare to find out of season! Need transportation? No problem! Head to one of the nearest Hop On Hop Off bus stops for transportation and you'll even get a discount on your Mardi Gras World tour ticket!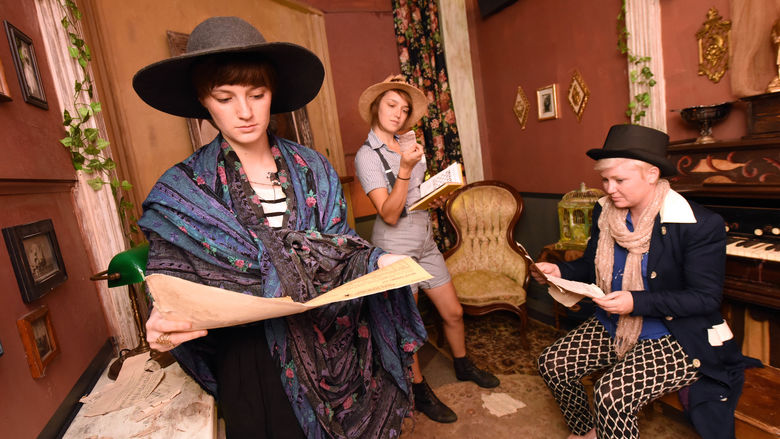 Can you escape before the buzzer?
If you've had enough of your kids playing on their smartphones all day and want to spend some quality bonding time together, look no further! Escape Rooms are team-based action games where players work together to find clues, solve puzzles, and complete missions to escape a labyrinth in do or die time. The game gets more and more intense as time ticks down, so have your thinking caps ready!
A journey back in time.
Travel back 300 years for a unique experience of Louisiana's Plantation homes. Learn the history of some of Louisiana's most famous plantations as you stroll the grounds under the large, ancient oak trees. A history so raw it will have you feeling like you just stepped into the history books.
Outdoor family activities
Grab Another 20% Off at the Swamps!
Only 25-minutes away from downtown New Orleans, experience a real-life adventure for the whole family on the bayou with 20% Off discount. Enjoy a relaxing ride on a covered pontoon boat or hop on an Airboat for an exciting, high speed adventure. Transportation is available from 8 conveniently located hotels in the downtown area, but feel free to drive yourself there if you have your own transportation.
Introducing *drum roll*….…... Little Miss Sunshine and Patrick!
Y'all may see more than just alligators at the swamps. Jean Lafitte Swamp Tours has a delightful pig and possum waiting to see y'all at the grounds. Say hi to Sunshine and Patrick for us!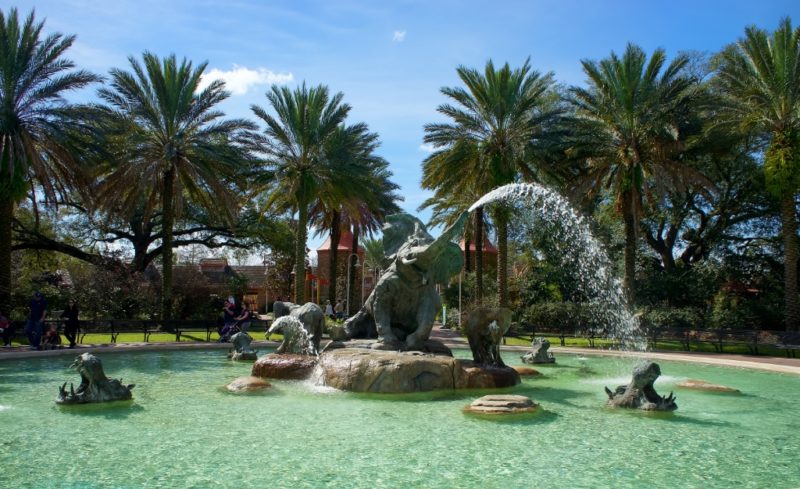 We went on down to the Audubon Zoo and they all asked for YOU! (Yeah, YOU!)
Audubon Zoo is in the historic neighborhood of Uptown New Orleans near the Mississippi River. This place is one of the country's best zoo for innovation and entertainment. They have petting zoos, unique natural habitat exhibits, and a "Cool Zoo" that will guarantee a cool down for the whole family!
City Park Adventures: Amusement Park and City Putt
Home to Storyland and City Putt, City Park is a unique 1,300-acre park with over 30,000 trees known to bring the perfect balance of shade and fun.
Release your inner child with Storyland
With plenty of shade and larger-than-life whimsical sculptures inspired by your child's imagination, Storyland brings both wonder and play to your family outing. Take a plunge down the Dragon Slide, hop aboard Captain Hook's pirate ship, and step into the mouth of the whale from Pinocchio and more! Here you'll also find the Carousel Gardens Amusement Park with 17 rides for children (and adults) of all ages, including the popular "flying horses" carousel.
Mini-Golfing for Some Beignets
City Putt is a 36-hole mini golf complex with two courses. One highlights Louisiana's historical landmarks while the other showcases the best of New Orleans. Don't forget to stop at Morning Call for some coffee and beignets!

I ain't afraid of no ghost!
Take a walk through the grim and ghastly streets of the old French Quarter as a licensed guide provides you with an eerie, yet fun, nighttime adventure. You have to see, feel, and experience the paranormal activities for yourself to believe it.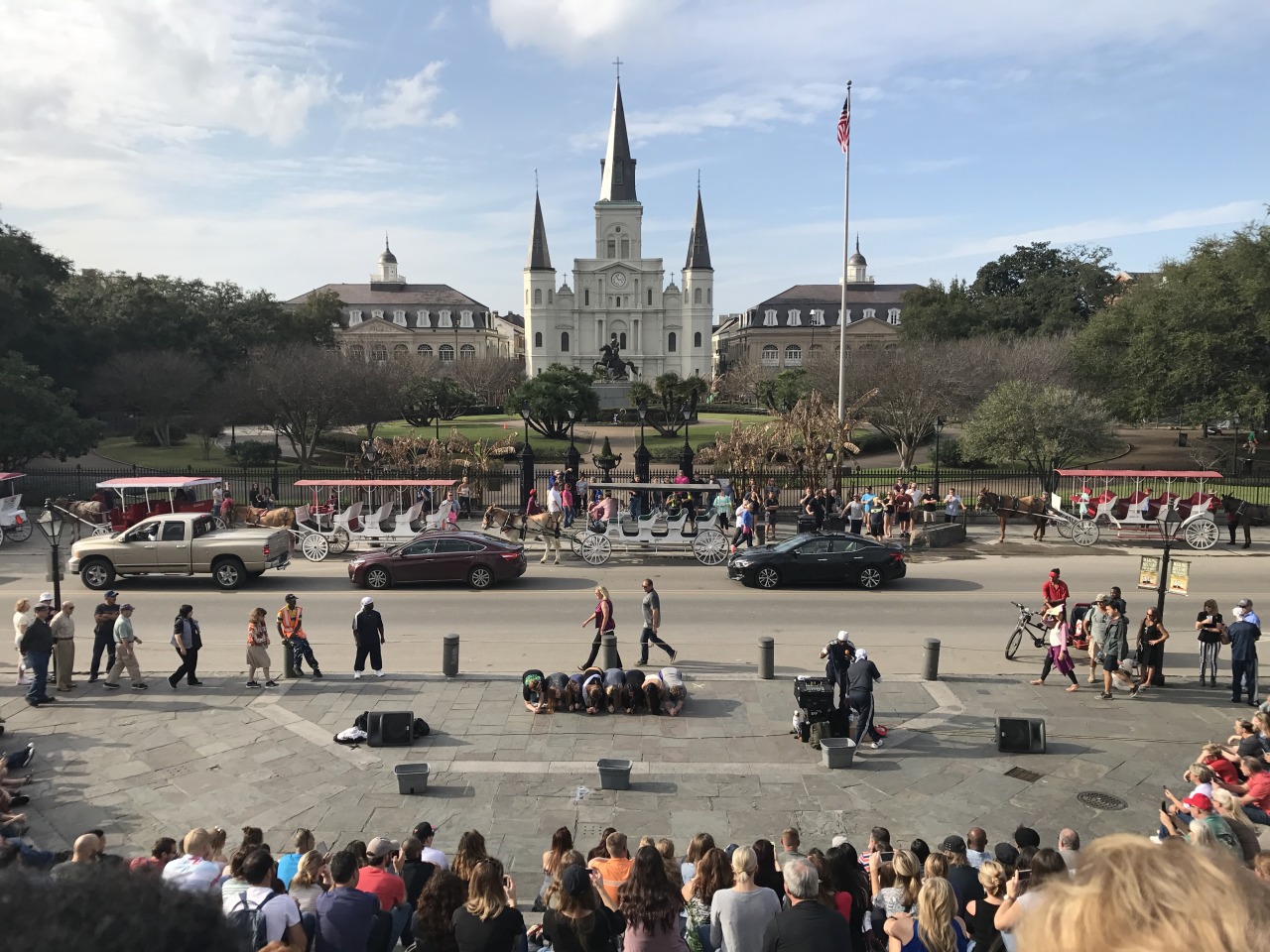 You'll find some of New Orleans' best entertainers down in Jackson Square
Jackson Square is the "heart of the French Quarter." Located on Decatur Street, between the Jax Brewery Shopping Mall and the French Market, you'll find artists, street dancers, musicians, tarot readers, horse and carriage rides, and people of all kinds. This area is also home to the St. Louis Cathedral and just a few short blocks away from the infamous Café du Monde!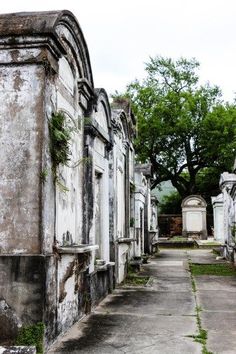 Cities of the Dead
Where else in the world can you go that considers their cemeteries a distinctive historical landmark? New Orleans culture is unique in many ways, even our burial traditions are different. Since the city is surrounded by water, those who have passed on spend their afterlife above ground where in other places around the U.S. the deceased are buried "six feet under." St. Louis Cemetery 1, founded in 1700, is the oldest and most popular cemetery in the city. It is home to the Voodoo Queen, Marie Laveau and the future final resting place of Nicolas Cage. The Lafayette Cemetery might look a little familiar if you've seen the movie "Double Jeopardy" with Ashley Judd.
Don't let the party reputation fool you, in New Orleans, there's fun for everyone! We can guarantee fun for the whole family, even in the heat.
June 21, 2018 | Author: Rachel Tumminello