October in New Orleans
Posted on: Sep 25 2017
October is a very inviting month in the Big Easy for free spirits all over the country. There are so many festivals, including the New Orleans Film Fest (debut home of Moonlight) that will be opening its arms to the public. However, before having fun in New Orleans with your mom, your dad, your siblings, your cousin, your cousins-cousins, or a few of your ride-or-die friends you need to find:
Easy & Convenient Transportation
Cheap activities
FOOD
Without planning, this can be hard, especially if it's everyone's first time visiting the city. Don't worry; put all your focus on wiping powdered sugar off your pants from them beignets because we know how to make your trip easy this upcoming October.
About New Orleans Transportation
One of the best ways to travel to or from the New Orleans' Airport is through the Shuttle. They offer transports to French Quarter, Downtown & Uptown New Orleans Hotels. Staying in the heart of New Orleans gives you walking distance to some of the most exciting spots in New Orleans. However, some of the cool events in October will take place in the Garden District and Mid-City. New Orleans Tours will take your group anywhere in the New Orleans Area. There is even a way to plan out a group itinerary through the company's destination management services, and believe us with over fifty big events in October this service is a vacation saver. You can even arrange a group streetcar transfer to your event.
Fun Activities in New Orleans
Ghost Adventure Tours - If you've never explored New Orleans' most famous above-ground cemeteries October would be the perfect time to do so. You have to experience the magic and mystery on one of these Voodoo and walking tours. Tours are led by local, expert historians who enjoy bringing the cemeteries to life. With free admission for children 6 and under, the day tours are great for big family outings, but if it's just you and your ride-or-die friends check out the night ghost tour in the French Quarter.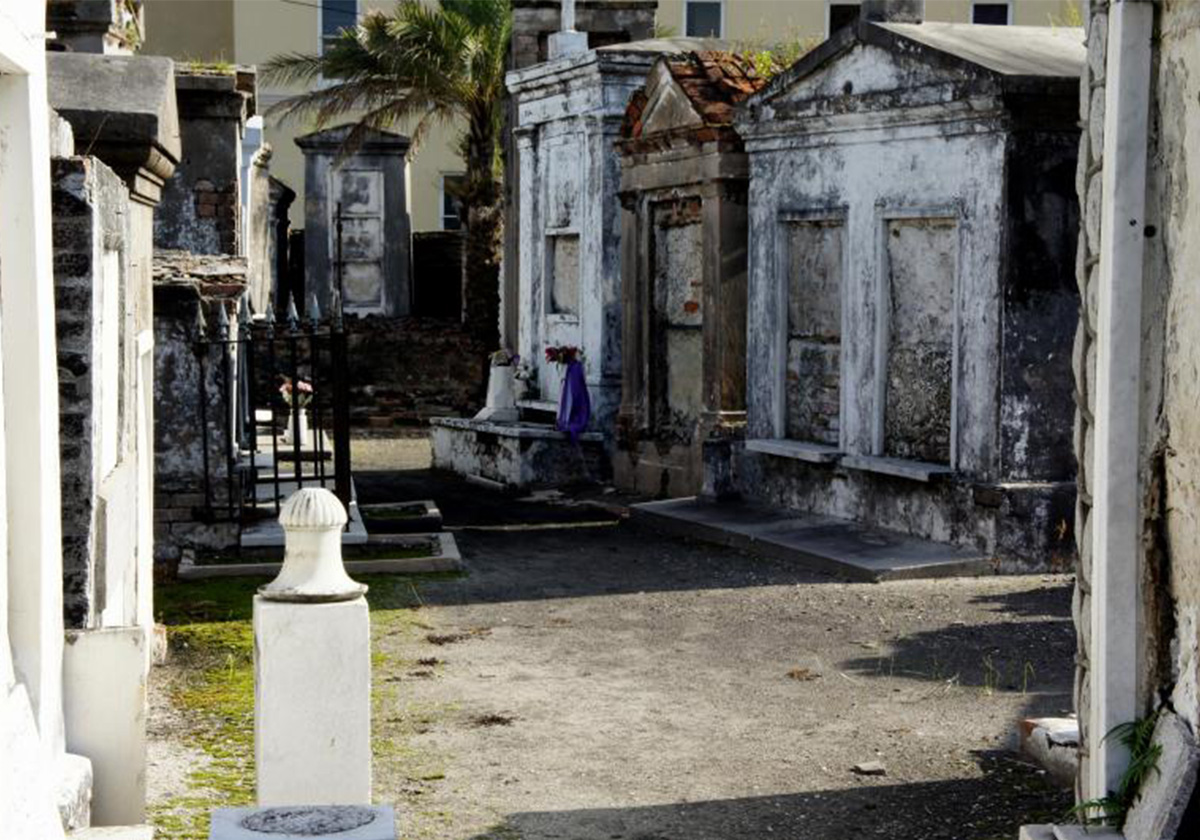 Beignet Festival- On October 7th, this festival welcomes all first time beignet enthusiasts and I've-eaten-a-beignet-every-week New Orleanians. Located in New Orleans' City Park, the festival is entrance-free with food and drink tickets selling for $1 each.
Arts for Arts' Sake-The same day make room for some Art for Arts' Sake on Julia and Magazine Street. Gallery hopping is a treat in the Big Easy with visual artists featured in galleries a few feet away from each other. Everybody can literally walk Julia Street in less than an hour and see over thirty brilliant art pieces ranging in media and style. Best part, it's free, unless you want to take some art home.
Crescent City Blues & BBQ Fest- Got to have your Blues and your barbecue in New Orleans, right? Right. Happening on October 13th through the 15th, this event is completely free, featuring local and regional makers of handcrafted art and home furnishings, perfect for bringing souvenirs back home.
Wednesday on The Point- There are more great festivals throughout the month, but there's one event that is very niche to New Orleans located along the great Mississippi and that's the Algiers Point concerts every Wednesday until the 18th. The first show in October takes place on the 4th with Johnathon Boogie Long, who's born with the blues.
New Orleans is a pot of gumbo full of culture, cuisine, and curtesy that keeps you and your travel companions with a sound mind and spirit, but remember: 1) get easy transportation, 2) find cheap activities, and 3) eat, eat eat!
For more October events, including Halloween, visit New Orleans' main calendar: http://www.neworleansonline.com/calendar/events.html.
Written By Jasmine Holloway