Things to Do in November in New Orleans
Posted on: Oct 30 2018
There are plenty of things to do in November in New Orleans. The festivities start with a fusion of folk and Caribbean art and music. It ends under acres of live oaks decorated in dazzling white lights and back to folk rhythms with a bold jazz sextet known for its groundbreaking use of improvisation. Sounds like music takes the reigns this November and you'll be glad it did.
This festival started off as a fundraising concert. Now in full bloom, the event features film screenings, workshops, free jazz yoga, and a petting zoo with accordions as its centerpiece. The event starts off strong with a dance party featuring zydeco and Cajun accordion artists. The following day includes a free performance by Grammy-winning jazz accordionist and arranger Gil Goldstein accompanied by drummer Johnny Vidacovich.
Every first Saturday of November in New Orleans indigenous steel drums from Trinidad and Tobago will fill the streets with Caribbean vibes and beautiful masqueraders dressed in vibrant costumes. Anyone can join the parade until its end in Lafayette Square where there will be concerts, authentic Caribbean food, and art awaiting in celebration.
Starting at 11 am, join the community of Old Algiers in this inspiring art festival. It will showcase regional folk art, free live music entertainment, and delicious food trucks. Little Freddie King, Sunpie Barnes, and Dave & Bob Acoustic will be amongst the performers participating at the event. Also, talented folk artists like Charles Gillam, NOLA Nate Scott, and Maggie McEleney will be showing and selling their work at this event.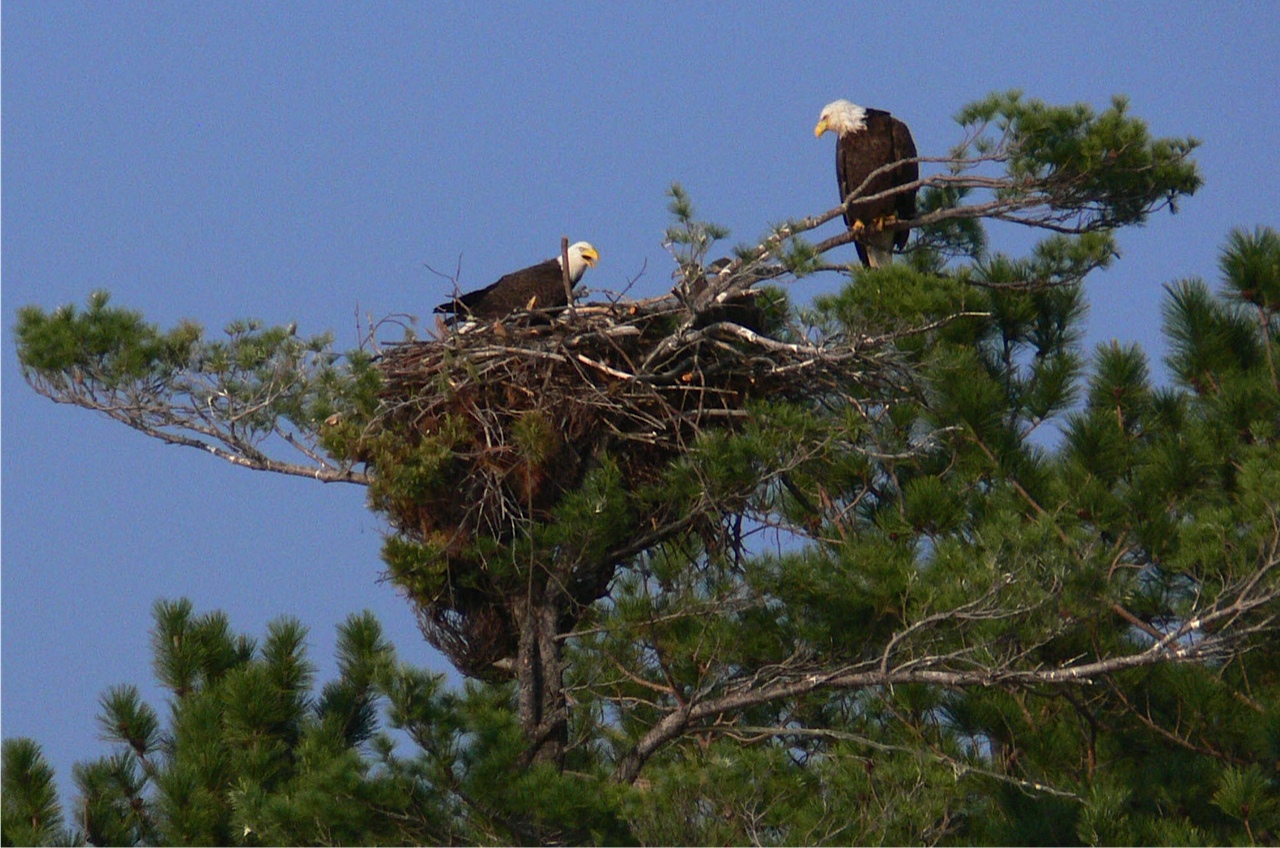 Louisiana's bald eagle population has grown tremendously since the 1970s. New surveys show there are over 200 active nests in New Orleans alone, about 647 totals in the state. During nesting season (November-December), Bald Eagles prefer to nest in sturdy trees like cypresses, something the bayou has in abundance. By taking a tour through the swamp you may spot an Eagle or two in route or amongst the trees.
National Cappuccino Day - 11/8/2018
As the weather cools down in the Big Easy a nice hot cup of coffee is a great way to settle into the season. Cappuccino is an Italian coffee drink made with espresso, hot milk, steamed-milk foam, three ingredients that seems to be super agreeable with the American taste pallet. Make sure to head to either Spitfire Coffee on Saint Peter, Deville Coffee House & Creperie on Magazine, or Pulp and Grind on Camp Street for a delicious cup.
More than 70 of the nation's best chef come together at this event to put their own creative twist on the Cajun treat. If you haven't tried boudin before this festival is the best way to get acquainted. Oh, be on lookout for the finest pours: local craft beers, premium spirits, and great wines.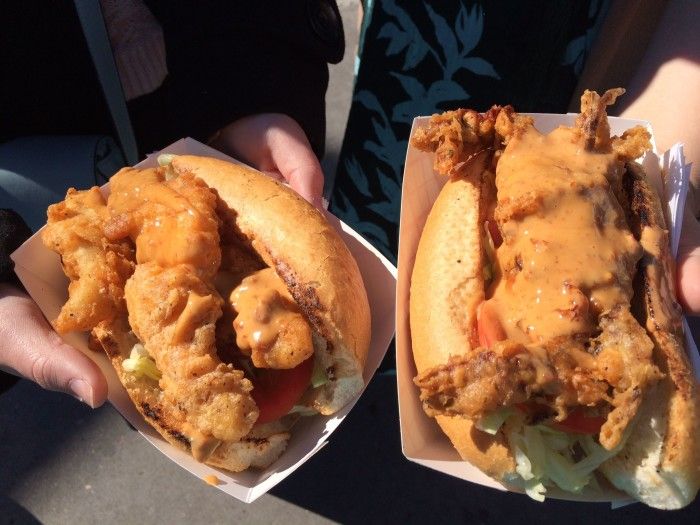 The po'boy has a long reign in the city, so it's only right that there's a whole fest in its honor. Just like the Boudin, Bourbon and Beer festival, this event invites some of the finest restaurants to put a spin on a traditional New Orleans goody. Try over 60 mouthwatering variations while enjoying live music, art, and brews on Oak Street.
What better way to honor our nation's veterans than with an honorary event at the World War II Museum. Free and open to the public and all veterans the Boeing Centers withhold a Commemoration Ceremony as well as an American Legion Band Performance. Bob & Dolores Hope Foundation are also offering veterans a chance to see the matinee performance of Dames at Sea at the BB's Stage Door Canteen for free on Veteran's Day. Tickets are first come, first served so make sure to call in reserve your spot Veterans!
Laughter is the soul's medicine. So in a way, Hell Yes Fest provides an oasis of cures. It's the largest, most diverse comedy festival in the Gulf South, featuring professional improv shows, sketches, and stand-up showdowns.
Wine and cheese are ageless companions, which is why this celebration is so tasteful. The venue is perfect because nothing goes better with wine and cheese than New Orleans Jazz. Walk the grounds of the New Orleans Jazz Museum while sampling, sipping, and listening to great music. There's also a cheese wheel cracking completion featuring chefs from around the city.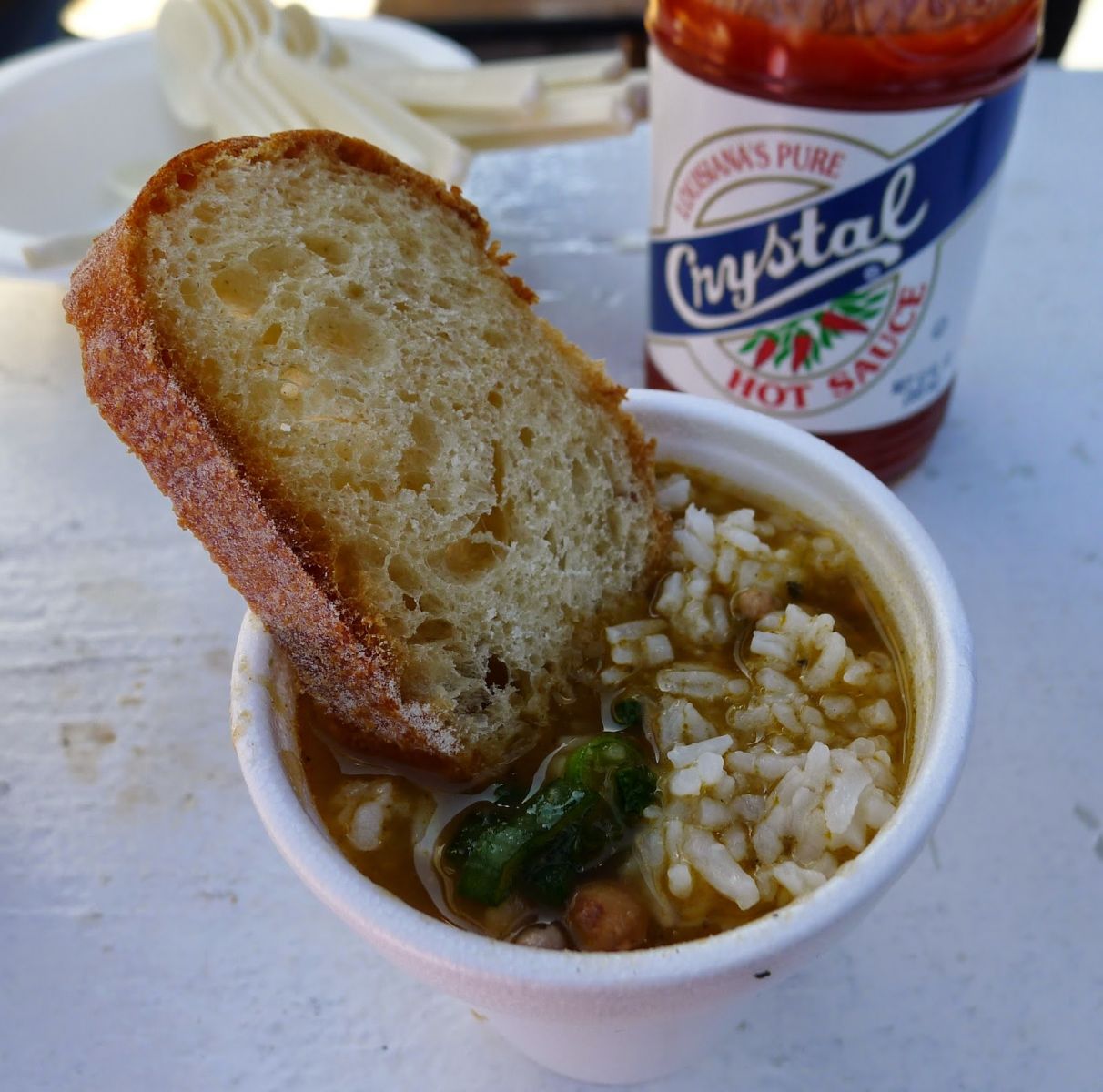 Celebrate New Orleans Jazz music from its roots. Revive your senses while listening to local brass bands and eating delicious gumbo in the historical neighborhood of Treme. Grammy-winning Rebirth brass band and Ashlin Parker's Trumpet Mafia will be amongst the amazing performers at this free event.
Before Thanksgiving, come over to NOMA at noon for an enlightening conversation with artists, curators, and other special guests about contemporary art. Curator Katie Pfohl will guide you through the exhibition Ear to the Ground: Earth and Element in Contemporary art. Admissions are free on Wednesdays for locals courtesy of the Helis Foundation.
Take a Few Walking Tours Before the Big Dinner
Before you give thanks, take a stroll through the streets of New Orleans and discover some of the city's finest fall foliage. We'd start with a comfortable minibus ride through the city's most historic neighborhood. Then end with a beautiful stroll through the Garden District.
Cooking a Thanksgiving feast and trying to keep up with all these New Orleans activities can be a challenge. However, there is an option for your sanity. The Creole Queen is hosting a cruise on thanksgiving complete with all the fixins. Yes, baked ham, turkey, creole smothered greens, dressing, Southern Candied yams, and some of your favorite Thanksgiving pies. There will also be a live jazz band, something fancy to add to you and your loved one's food-filled celebration.
November is the month of the bands. Grambling State and Southern have been battling each other on the football field since 1932, not only as a test of physical strength and strategy and skills, but musical aptitude. It's the biggest battle in the city and it always brings loads energy and excitement.
After Thanksgiving, everyone is getting their Christmas jitters. This dazzling celebration is a perfect way to channel all that excitement. Stroll through City Park under thousands of twinkling lights and along gorgeous light displays throughout the park's 25 acres of land.
End your November with these remarkable improvisers bringing a wealth of interesting sounds to the jazz genre. Elements of folk music rhythms are orchestrated in their performance, from West African drumming to Indian classical music. At the CAC Warehouse make sure to rest your ears on their stage.
November 1st, 2018 | Author: Jasmine Holloway