What to do For Valentine's Day in New Orleans?
Posted on: Jan 30 2018
Valentine's Day for Seven Types of Sweethearts: A Guide
First, let's address that not all valentines are created equal. There are the: adventure seekers, romantics, low-maintenance minimalist, everything-that-art-touches enthusiast, foodies, music gurus, nature lovers, and they all deserve a unique experience on Valentine's Day. If you're planning a New Orleans romance, then you're in luck because this place can make every Valentine happy.
1. Your Adventurer
How do you know if your other half is an adventure seeker? Here are some tell-tale signs: He/she keeps a multi-tool backpack in their closet just in case, they are the first ones to take on a random errand for the house, they can't keep still. If your lover is showing any of these symptoms, we prescribe these NOLA remedies to get them excited about Valentine's Day.

Get Close On Your Haunted Tour
There's nothing like sneaking away to one of America's most haunted cities and exploring the unrest with your very own partner of restlessness. There are many accounts of paranormal activity spotted in New Orleans, even in the French Quarter. Now to make this chilling date a success, just like any horror movie date night, you keep your distance just a bit and when the time is right hold them for dear life.
Bike A ride through the city
There are five places to rent-a-bike in this city and some are perfectly placed for adventure convenience. Let's take A Bicycle Named Desire for instance. The shop is the location of Kowalski's fictional home, imagined in Tennessee Williams' "A Streetcar Named Desire." If you decide to get bikes from here, your adventurer will notice how fantastic your idea was even before you put the pedal to the medal. Also, this shop is in the Marigny, home to New Orleans' most vibrant local art scene.

Museum hop throughout the city and then have some dreamy pasta at Arabella's
New Orleans has too many great museums for this not to be a thing and the national day of love should be the perfect excuse to visit some of these historical spots. When a couple learns together, they grow together, am I right? Make sure to check out the WWII museum, New Orleans Museum of Art, New Orleans Historic Voodoo Museum, and New Orleans Pharmacy Museum. As for the rest, let it be as spontaneous as you're adventurer's spirit. Then to end the night stop at Arabella's; you can create your own delicious creation of "spaghetti noodles" down to the sauce. They also have a pretty good wine selection, to help set that Valentine's mood.
2. Your
Romantic
Oh romance, may it sweep us all off our feet one day, but for the soft-hearted there are always the presence of this mysterious sweeping. If you have a romantic Valentine like this, you better pull out all the stops.
Romance on the River will save the day
You have moonlight, complimentary champagne, a lavish buffet NOLA-style, and a ride on the river, and all your romance is set. Just tell your other half to dress to impress and meet you at the Spanish Plaza. There you will give your gift of love wrapped in red and board the queen of the Mississippi. A lot of magic can happen on this cruise, even a proposal.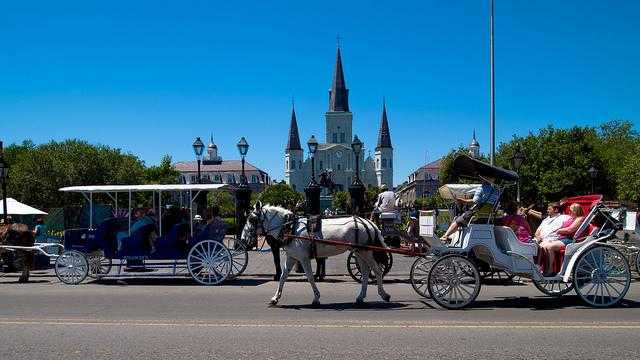 Carriage ride for the complete romantic
If your romantic is a land lover, another great choice would be to take a carriage ride through the city. There's something about a drawn carriage and the sight of the Jackson Cathedral. Doesn't it remind you of a fairy tale? And along the way, you might smell some powdery goodness. Beignets, my dear?
3. Your Minimalist
If your special someone is like this, the most romantic thing you can do on Valentine's Day will be Netflix and chill. The real question is: how do I get my minimalist out on a date? The trick is to keep your place of choice casual.

Go to a coffee shop and talk about your day as normal
Hit up the Bean Gallery, and just sit and talk about the universe. Seldom mention the V(alentine) word unless you are absolutely sure the day has passed. This is how you slip in a little romance. When it's getting late, buy a drink at your favorite bar (we suggest Bar Tonique), then grab a cheap bite to eat two blocks down at Faubourg Bistro (got to try those chicken fingers), and go home to watch a normal, non-romantic movie. Most likely at the end of it all they'll say "we don't need to plan a big Valentine's Day, this is good enough."
4. Your Artist
Art is New Orleans. New Orleans is Art. Yes, we're full of metaphors today, and so is your art lover. Good thing the Big Easy can make your Valentine's Day both inexpensive and inspiring.
Words of the Heart in Poetic Form
There is a lot of soul coming from the poets in New Orleans, especially on the day of love. Antenna, a mixed use art gallery and poetry space, is having a Letters READ: Text Dating poetry event, free to the public. Emotional text threads + an artistic space = an epic discussion of love, plus a win in your book with your creative someone special.

An Indie Movie & Some Wine
Zeitgeist is the spot for quirky international films and couch cuddling. Local art decorates the walls with vintage couches for seating, creating a warm, intellectual vibe. You can order a glass of wine here as well, usually the perfect mix with the eccentric nature of the films chosen by this place. Some other great theatres with wine available include Prytania and the Broad.
Art Scavenger hunt (finding all the art in the city)
Since the idea of a scavenger hunt is to, um, hunt we'll just give y'all a good head start. Find your way to one of these locations and take a look around.
Julia Street
The Bywater
French Market
Jazz Museum
Algiers Point
Best part, most artsy areas in New Orleans have great local restaurants too. We all know scavenger hunting is better on a full stomach.
5. Your Foodie
This lover lives to eat. Perfect! New Orleans is alive for the foodie. Taking your hungry Valentine to the city is definitely a win-win type of situation and here's why - y'all both get some good eatin'.
Grab casual bites in every major part of New Orleans
Share a plate and keep on rolling! Our suggestions-
French Quarter - Curio
CBD- Mother's Restaurant
Warehouse District- Flamingo A Go Go
Garden District- Lily's Café
Mid-City- Ralph's On The Park
Bywater- Sneaky Pickle
Marigny- Snug Harbor Jazz Bistro

Or visit a new ice cream shop and try a bunch of flavors
Just to name a few, there's creole creamery's Honey Lavender flavor, Freeze Street Rolled Ice cream's Cookie Monster, Drip Affigato Bar's Matcha Matcha, and for the ultimate sweet overload, get a cone at The Fudgery.
Or…Or! Y'all can go somewhere fancy.
A nice, luxurious dinner date is never a bad idea on Valentine's Day. Grab a real good steak at Morton's steakhouse or eat creole food at its finest from The Court of Two Sisters, and as for great Italian Andrea's Restaurant got it covered.

6. Your Music Guru
It's not just jazzy out here on these NOLA streets. There's funk, hip hop, zydeco, rock, blues, R&B, and every other music genre we didn't mention. Don't be surprised when your lover of music brings home some new vinyls to add to their immense record collection after their lyrically-inspired adventure here. We warned you.
Before you dance the night away, hit the vinyl store.
Stop by Euclid Records and watch your music guru's eyes light up. This place has more than records - CDs and cassettes line the walls like they never went out of season, a perfect start to your music-filled night, especially if your Valentine finds a lyrical gem. However, once the vinyl hunt starts we're not sure if it'll stop! Peach Records should be your next destination.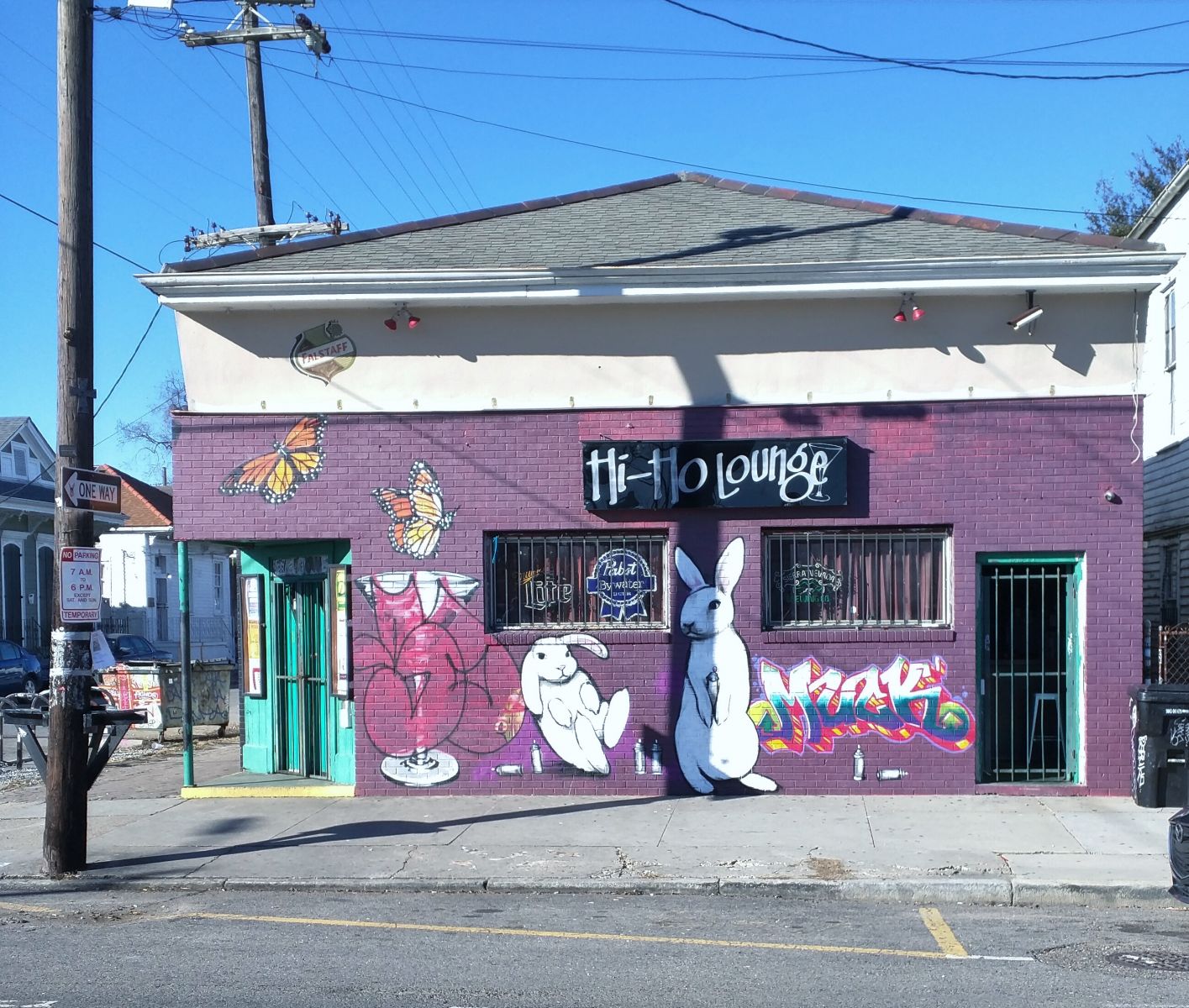 Then let them sample all their favorite
music,
before the Jazz finds you.
Once they hear New Orleans' Jazz, it'll be hard to keep your music enthusiast moving. So before you hit the streets of Frenchmen, check out these clubs:
Gasa Gasa (eclectic music soulchild)
The Hi-Ho Lounge (alternative with an artistic spirit)
Howlin' Wolf (The collector with no genre boundaries)
7. Your Nature Lover
If you are with someone who prefers hanging out at the park than sitting inside a coffee shop, you may be soulmates with Mother Nature's second cousin. So, just be ready to go on a nice outdoor adventure this upcoming Valentine's Day.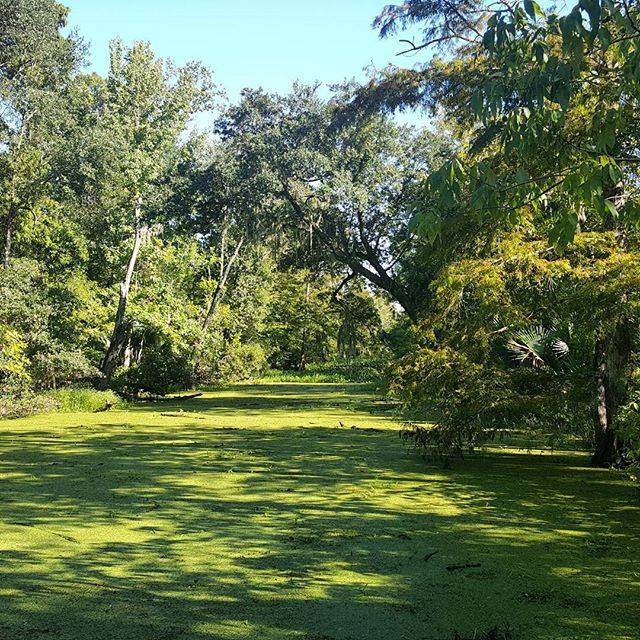 Grab a light bite to eat at a local vegan restaurant, then hit the Bayou
Superfood Bar is a great way to start an exciting day with nature. Try their Super Berry smoothie for energy or share their superfood bar salad for a satisfying and light brunch. Next, head out to the bayou for an intimate tour of Cajun Country. Order a small airboat adventure from this amazing place, Get quality transportation to take y'all out there (the amazing place provides this too), and enjoy looking at Louisiana wildlife and all the beautiful plant life that comes along with it. Now tell me that's not the perfect Valentine's day in New Orleans for your nature lover.
Happy lovers' day planning everyone!
Written By Jasmine Holloway