Plantation Combo Tour: Laura and Oak Alley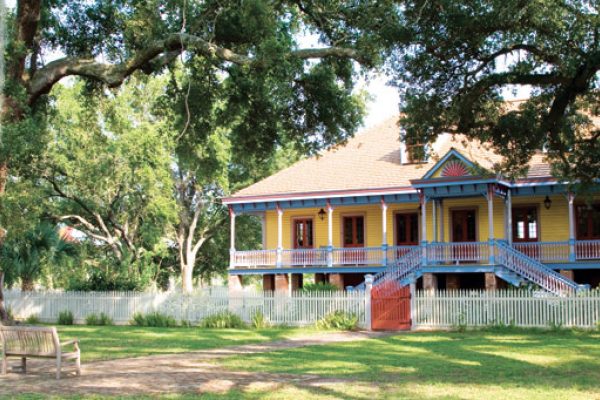 Laura Plantation:
A Creole Plantation has a rich and unique history, from the home itself to the stories of the women who ran it. As you walk through the house, banana grove, garden, and slave quarters, youll catch a glimpse of the plantation as it would have looked over 200 years ago, complete with furnishings of the period and photos of its original residents.
Laura Plantation represents the many different cultural influences at play in the South during this time period: initially, the plantation was built and run by a French Creole family and was later turned over to a German family who ran it for nearly 100 years. Stories told by West African freedmen working on the plantation in the 1870s, Tales of Brer Rabbit, have since become classic American folklore and even inspired a Disney movie.
Oak Alley Plantation:
Just up the river is the Grande Dame of the Louisiana River Road plantations, Oak Alley. Oak Alley gets its name from the spectacular quarter mile tunnel of 28 oak trees that frame the driveway as you approach. Built in 1839 and facing the Mississippi River, the magnificent entrance to Oak Alley Plantation makes it a Must See destination on everyones list of historic Louisiana sites. This plantation was originally named Bon Sjour (pleasant sojourn) but became known as Oak Alley when riverboat passengers floating by marveled at the double row of giant oak trees leading to the mansion. Thanks to its classic appearance and beautiful restoration, Oak Alley Plantation has been featured in a number of movies and TV series, including the movie Interview with a Vampire, and Beyonces Deja Vu music video.
PRICE:
Adult: $92
Child (ages 6-12): $69
AVAILABILITY:
Daily: Pickups are at 9AM
Tour Duration: 6.5 Hours
Tour leaves from 941 Decatur Street in the French Quarter. Please allow 30 minutes for pick-up.
CALL TO BOOK
(888) 543-4542
Find Availability
---
More Things To Do
Step on board and cruise with us into the night where the sleepless activity of America's busiest port buzzes.
More Info »
Enter the world of the undead as our licensed guides take you for an unforgettable journey into the darkest ends of the French Quarter.
More Info »